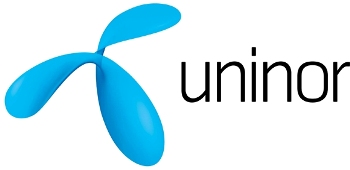 Uninor has today announced the release of its new Special Tariff voucher pack in Mumbai. This ambitious STV plan is called 'Ek Bharat, Ek rate' in which the circle rate all over India will remain same. An Uninor user can activate this tariff plan at a recharge of Rs. 49. Under this plan, Uninor users can make either local or STD call at a flat price of 25 p/ minute. The tariff plan will remain validated in your phone for a period of 30 days. No other telecom provider offers you this much low all India tariff rates.
"One India and one call rate is our effort to bridge the STD and local call gap and provide one flat rate to our customers. The initial mindset of the public was that STD calls are always more expensive than local and customers were judicious in making that call back home or planned it according to the time of day. We want our customers to focus on their conversations rather than the call charge. Recharge today and call your friends in Mumbai or talk to your loved ones anywhere in India at just 25p/min with Uninor's STV 49." said Mr. Upanga Dutta, Circle Business Head, Uninor Ltd.
There is no hidden charges attached with this Uninor STV 49 plan. If you are in a habit of making lots of STD calls, then you should switch on to this plan without a second thought. This STV 49 plan will give a good boost up to Uninor's subscriber base.