"The design language may not have changed much, but Sony's new flagships bring lots to the table"
We've seen 2K screen resolutions on flagship smartphones before, but despite the spec being out there for some time, only a handful of premium devices actually offer it. Sony's now gone ahead a fitted its latest Xperia Z5 Premium with an eye-popping (both figuratively and literally speaking) 4K display, upping the ante in the high-end space with something the world hasn't seen before. The device is packed to the gills with top-of-the-line hardware specs, so naysayers won't have anything to complain about, barring perhaps the design that sticks to Sony's usual. The Xperia Z5 Premium has been hogging the limelight at IFA for obvious reasons, but it also has another sibling in the form of the Xperia Z5, a more mainstream smartphone that sticks to the norms as far as screen specs go, but borrows most of the other hardware and features from its more accomplished family member. Both devices are impervious to dust and water, again sticking to what we've come to expect from Sony.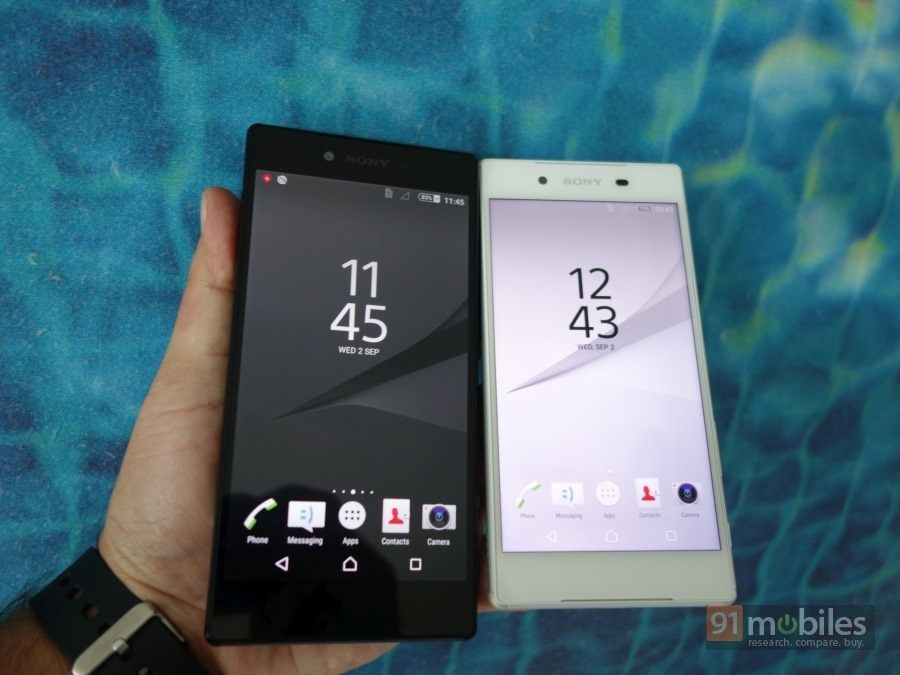 We got a chance to play with both flagships at launch time, and here are our first impressions. Since both devices share quite a few specs and attributes, almost everything mentioned here applies to both unless otherwise stated.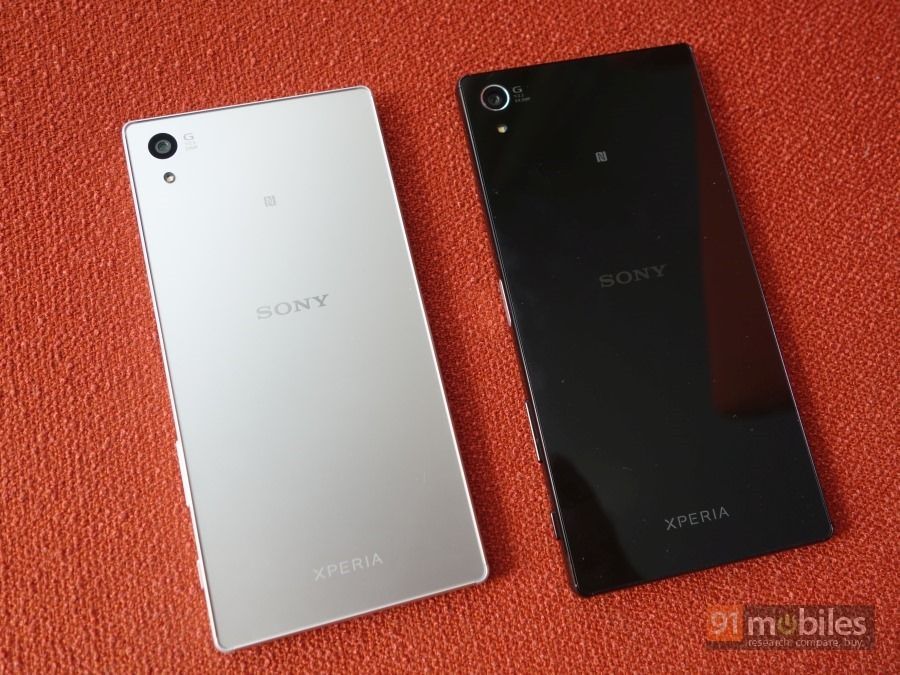 As we mentioned before, Sony hasn't broken the mould when it comes to design… and both the Xperia Z5 Premium (pictured above on the right) and Xperia Z5 stick to the same old design ethos, encased in flat, blocky bodies forged out of metal and glass. The Z5 Premium is the bigger of the two with its 5.5-inch 4K screen, while the Z5 is smaller thanks to its 5.2-inch screen that uses a more conventional 1080p resolution. The glass rear on the Z5 Premium sports a mirror finish and is prone to smudges, while the Xperia Z5 comes with a matte, frosted finish that seems nicer in terms of both looks as well as feel.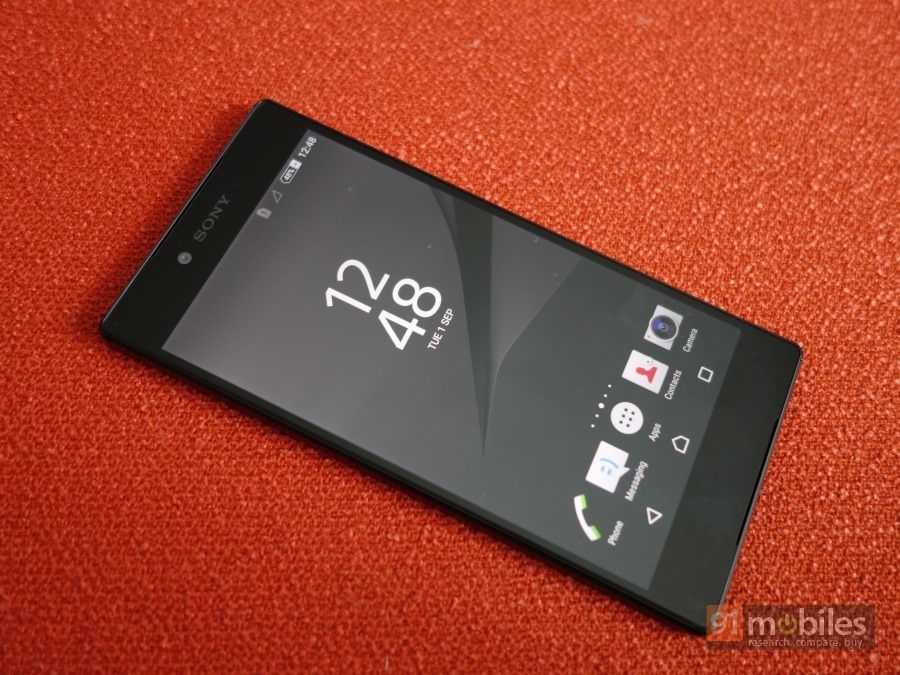 The front is the usual mix of the screen, with the 5MP camera, earpiece, sensors and notification LED place on top, and a thin slit that hides the speaker at the bottom. There are no dedicated hardware keys for navigation, as those are present as software overlays.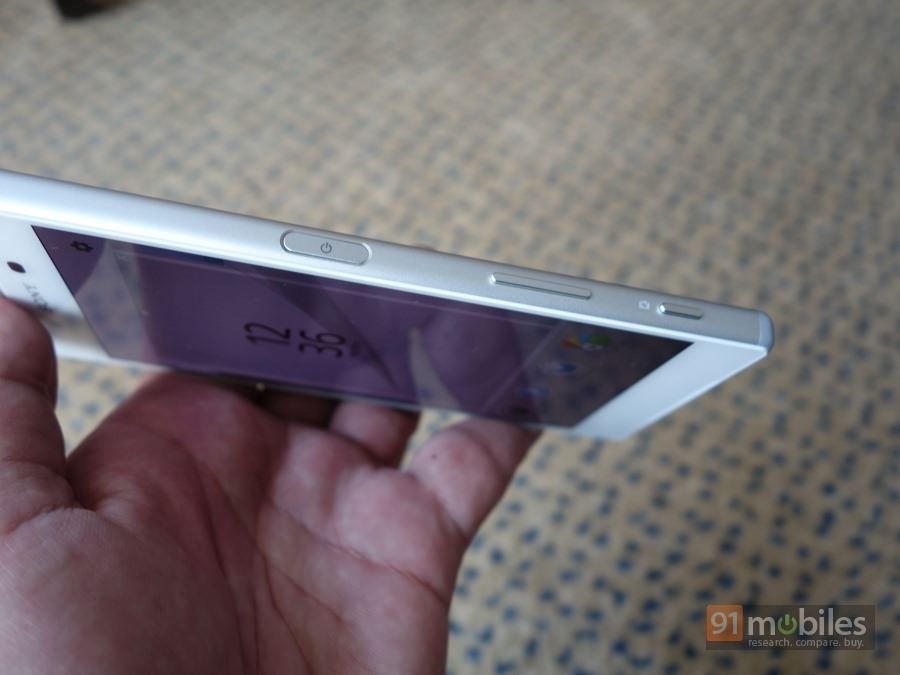 The circular metal power key that used to be part of Sony's signature design has gone, making way for an oval-shaped power button that also hides a fingerprint scanner that works via touch. Placed at exactly the same spot, i.e., bang in the middle of the right spine, the key sits flush with the chassis, but thanks to its size, is easy enough to access and press. If you hold the phone in your right hand, your thumb would fall right on it, so if you register the same finger with the fingerprint scanner, you should be able to be able to quickly gain access with just a press. A single press wakes up the display, and since the fingerprint scanner works via touch, the same action registers that as well.
Below the power key, you'll also see a volume rocker, and a dedicated shutter key for the camera. At the bottom is a micro-USB port, along with a eyehole to attach a lanyard. The headset socket is on the top as usual. On the left, you'll find a flap that hides the slot for the microSD card slot and a nano-SIM card (or two SIM cards, in the case of the dual-SIM variants).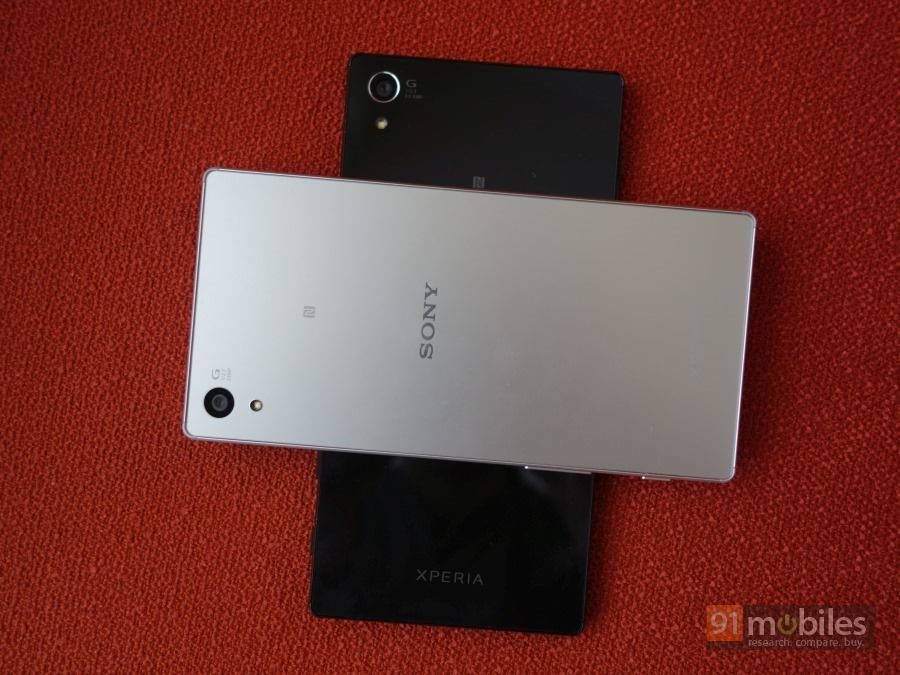 The rear panel sports the circular lens for the primary 23-megapixel camera, along with an LED flash. You'll also see an NFC logo indicating the exact spot where the device needs to be tapped to use this feature, along with Sony and Xperia branding.
Software-wise, the two smartphones run Android Lollipop 5.1.1, along with a few tweak from Sony that don't affect Google's Material Design much. The sidebar that slid out from the left of the app drawer seems to have disappeared, but as our demo units run test builds, we'll wait for the final software to confirm this. Other software features we've seen previously are all there, including Sony Small Apps that run as tiny, floating windows, double-tap-to-wake, a bunch of screen enhancements including a Super-vivid mode and X-Reality for mobile, adjustable white balance, and Ultra STAMINA mode to prolong battery life.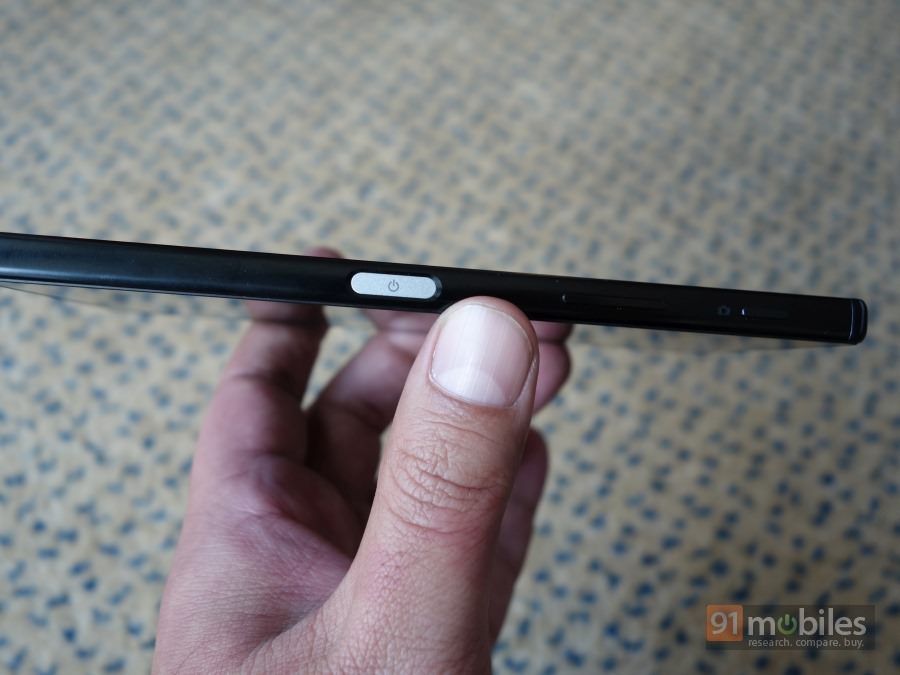 The option for registering your fingerprints is available under security settings, and to enter your fingerprint info, you need to place your finger on the scanner multiple times. It doesn't take long, and once you've set it up, the device can be unlocked in a jiffy. During our usage, we found the scanner to be quite accurate, and zippy as well.
The camera interface isn't too different from what we've seen on Sony smartphones earlier, including a bunch of modes like Superior Auto, Sweep Panorama etc. A few third-party plugins are available as optional downloads for the camera. As we mentioned earlier, since our demo devices are running test builds of the software, it wouldn't be fair to comment on image quality for now, but a few test shots we captured in Berlin look extremely compelling. Since both the Xperia Z5 and the Z5 Premium sports the same sensors, theoretically the imaging performance should be quite similar as well. Here are some sample shots so you can get an idea on how well they can shoot. You can right click on the images and open them in new windows or tabs to check them out in full resolution.
The Z5 Premium's 4K screen looks rather sharp and gorgeous as you can image, but we aren't sure if we'd be able to tell the difference if we compare it to a high-end flagship that rocks a 2K display. The Z5's FHD screen looks quite vivid at first glance as well, and in our brief usage, both phones performed admirably well, without any signs of lags or freezes.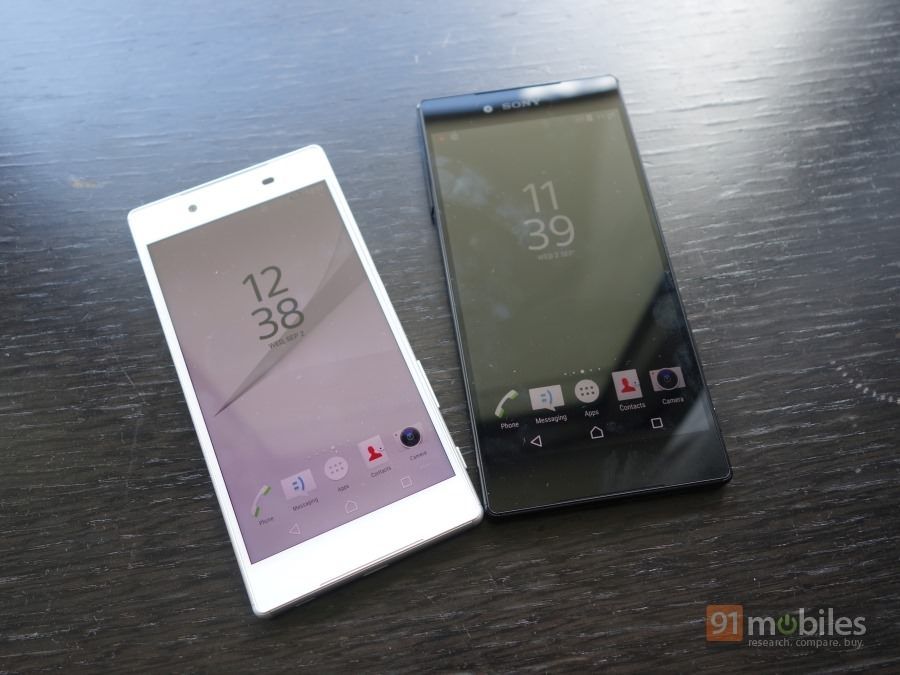 The Sony Xperia Z5 and Z5 Premium, along with their smaller sibling the Z5 Compact (which was also unveiled at IFA) are slated for launch sometime in October or November this year, and the brand should be bringing them to India as well. Sony isn't known for pricing its flagships aggressively, but we're hoping it could change its strategy now, especially since the new devices look like worthy upgrades. It'd be very interesting to see whether the Xperia Z5 Premium can keep thermal issues in check (especially since the Snapdragon 810 process is said to have overheating issues), and how well it can manage its battery life with its super high-res screen. Our full reviews should cover all these aspects, but for now, we'll just wait for these handsets to reach our shores.
Disclosure: This writer is in Berlin on Sony India's invitation