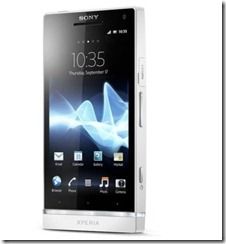 An interesting news created a great buzz in the mobile market that Google is planning to bring AOSP support (Android Open Source Project) in Sony Xperia S. Google has claimed that it has started its experiment on the premier Sony phone and users would soon get a chance to experience it on their handset. It is quite an innovative and flagship project for the Google. Google is quite optimistic about it and will give its best to attain the desired result. Till now, AOSP support was only available in the Nexus mobiles and XOOM, but now Sony will also enter into the arena. There are quite a few reasons behind Google choosing Xperia S for its AOSP support.
Sony Xperia S
is among one of the finest GSM mobile that come along with unlockable bootloader. Apart from the technical aspects, Google levied its trust on Sony as a supreme brand. Google will regularly update its users regarding the latest development in this project. Google's Jean-Baptiste Queru have also posted lots of comments regarding this new project. You can visit the following link:
https://groups.google.com/forum/?fromgroups#!topic/android-building/zji_sQGN9Oo
to have a look at the recent comment posting. AOSP has lots of amazing stuff of its own. The real magic of the Android will come to you once you start using the AOSP. The number of apps and games will scroll down to infinity. Most of the apps will be useful and interesting to use. So just hang on to the same and enjoy.