Hello guys if you are having Sony Xperia P smartphone then you can be happy that it is going to get official Ice Cream Sandwich update from Sony from 19 August. Sony Mobile India just revealed it on their Official Facebook page that they will start Android 4.0 update for this phone from 19 August to 25 August. Company confirmed it for the first time for Xperia P and they already started Xperia S smartphone's ICS update in different markets. Basically Sony Xperia P is a mid range phone in the Android market but its quite famous because of its features and size.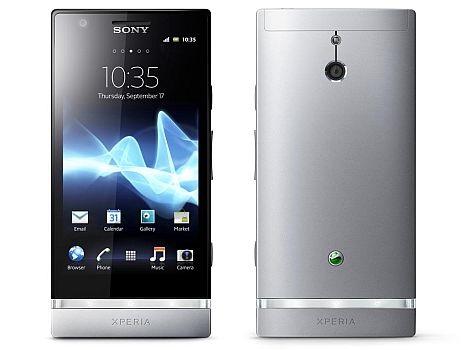 This phone is having a 1 GHz dual core processor and its pretty good for performance. There is 4 inch display with 8 MP camera in this phone. This update will surely make a good upgrade to Xperia P. Sony launched Xperia P in May. Now days you can buy it at INR 23-24,000 at different stores. Sony updated on their Facebook page that Xperia P owners are going to love this update. This update for Ice Cream Sandwich will roll out between 19
th
to 25
th
August 2012. As Sony currently coming up with this update for Xperia P phone, Samsung is working on Android Jelly Bean. This latest OS version was launched in Google Nexus 7 Tablet by Asus. Well Sony came up with this update pretty late than other cell phone manufacturers like Samsung & HTC. Samsung Galaxy S3 is running ICS version and it will receive Jelly Bean update soon from Samsung. So if you got a Sony Xperia P phone then just wait till 19
th
Aug to update your phone with ICS version.