Sony Xperia A, Xperia UL, and Togari are going to be launched in Japan sometime in the month of May / June this year. After the successful launch of its flagship device for the year, the Sony Xperia Z, the Japanese company is all set to launch three new high-end devices on the Android Jelly Bean platform.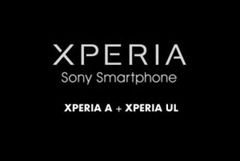 As per the information, Sony Xperia A, also known as Dogo is an Android 4.2.1 Jelly bean Operating system based device with 4.6 inches HD Display. It has been powered with Qualcomm Snapdragon 600 processor along with 2GB of RAM. It comes with 32GB internal storage and is powered with a 2300 mAh removable Battery. It is Waterproof, Dustproof device like the recently launched Sony Xperia Z.
The second device, Xperia UL, code named Gaga, is also an Android 4.2.1 Jelly Bean operating system based smartphone with 5.0 inches full HD Display. It has a Qualcomm Snapdragon 600 processor with 2GB of RAM and features 32GB of internal memory. The device will also be Waterproof and Dustproof and also powered with 2300 mAh Battery, but a non-removable one. The Xperia A and Xperia UL are similar in features, so it might be assumed that the Xperia is a higher version like the Xperia ZL is lower end version of the Xperia Z.
The third device, Togari has massive 6.4 inch Full HD Display, almost as big as a 7-inch tablet, it has the biggest display among the three smartphones.There is not much information about this device, but it is expected to be Sony's answer to the rumored Samsung's Galaxy Note 3 which is expected to have a 6.4-inch display.
As per the report, these three smartphones will be launched first in Japan and expected to come soon in the Indian market as India is an important market for Sony.