Sony has launched a multi-flip PC machine at IFA 2013 dubbed as Sony Vaio Fit and it can be used in variety of modes. It can work as a standard clamshell laptop and you can also use it as a big size tablet by collapsing down its display over the keyboard.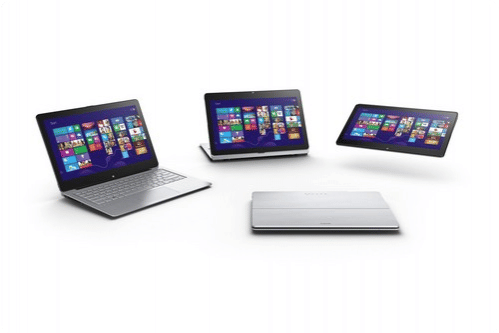 Sony is going to sell this hybrid multi-purpose device in 13, 14 and 15inch models. It looks a bit similar to the Lenovo IdeaPad Yoga hybrid laptop, which is already having some of the design features launched with Sony flip PC machines.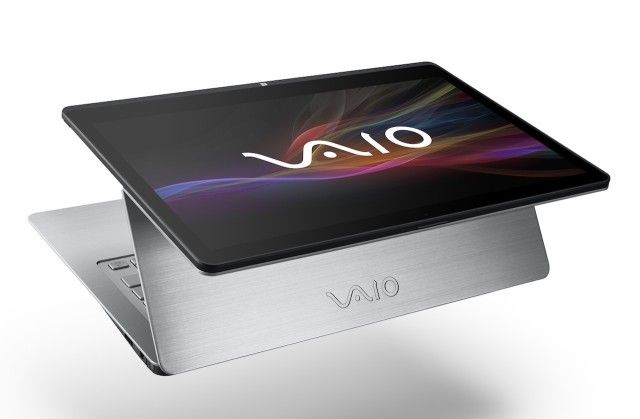 First impression of this Ultrabook device will be pretty great for a consumer visually because of its shiny aluminum body and the backlit keyboard. In general the Sony Vaio Fit is a pretty standard Windows 8 OS powered machine which is powered by Intel Haswell processors and come with multi-touch screen displays. 13 and 14inch screen models of this machine are supported by 8GB of RAM and the 15inch model is having 16GB of RAM memory.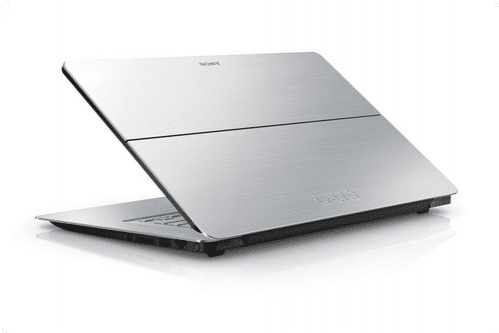 Some of the interesting features of this hybrid machine are 8MP EXMOR camera and digital stylus pen support for drawing. Flip PC machine is equipped with a USB 3.0 slot which can be used to charge smartphones on the go when the PC machine is powered on or in the sleep mode. Sony Vaio Fit flip PC machine is having WiFi, Bluetooth, Ethernet and HDMI Out connectivity options. At first, it will be available to buy in Europe later this year and then it will head to US and other global markets.