IFA 2013 has been concluded a day before, but that does not stops the companies from unveiling their new products. At SCEJA Press Conference, Japan Japanese giant Sony announced new products in its gaming console category under Play Station brand. The first one is refresh to its portable gaming console with Play Station TV and second is Sony's answer to marge TV and gaming with Play Station TV.
PS Vita
The new PS Vita cuts off the extra slack to be 20 % thinner and 15 % lighter than its predecessor. Thus, providing a better handling with the thickness of 15 mm and weight of 15 g. The new Vita would also adorn six colors of White, Black, Blue, Pink, Yellow and Olive Green.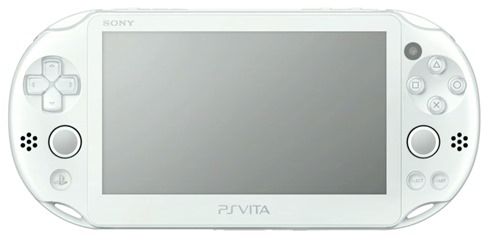 Most of the hardware remains same in the newer generation Vita. The display is of 5 inches only, however unlike AMOLED display in previous generation, the new PS Vita has LCD display. It also features an internal storage of 1 GB. It will also support micro USB charging, apart from standard charging. The built-in battery would be able to give it battery life of up to 6 hours, an hour more than the old Vita.

PS Vita TV
This is certainly a big news because it marks the entry of Sony into the race to become the best media and streaming device and hence entertainment choice for the future. Apple TV has always remained a strong contender in this space, whereas after failed attempt of Google TV, Google's Chromecast was able to turn everyone's heads.

The Vita TV is a very compact box of just 6 x 10 cm dimensions. It's loosely based on PS Vita's hardware and thus not only has ability to play TV content, but also games compatible with Vita, PSP and PS1. Sony has tied up with popular video services in Japan like Tsutaya TV, Hulu, etc. It's also capable of running Vita-style apps such as Twitter Client called Live Tweet and E-book reader app. It can also act as a bridge between PS4 and TV if one TV connected to the Play Station is already occupied, then it can enable playing Play Station games on other TV. It also comes with optional DualShock 3 controller for playing games and an 8 GB memory card. However, it's not able to play all games since it lacks handheld touch panels present in PS Vita.
It's an interesting take by Sony to merge gaming and TV together. It's neither a complete TV streaming device like Apple TV or Chromecast, nor a gaming device like Nvidia Shield and Ouya.
Pricing and Availability
PS Vita will be launched on October 10th in Japan at the retail price of $190. While, the PS Vita TV will be launched on November 14th in Japan at price of $99, bundling it with DualShock controller and memory card will set one back by $150. Company has remained tight-lipped about the global launch of these products.
Sony has also reduced the price of it's proprietary memory cards used in the consoles.