The Ice Cream Sandwich OS will roll out to eight Sony Xperia smartphones this week. Sony announced this today. Last week we had seen the Xperia P getting the update of this operating system.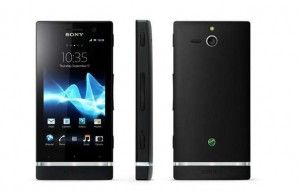 The phones that will be getting the Android's ICS OS update are as below:
Those Sony phones that were earlier updated with ICS will also be getting the new update as notification. You can install it over the air either through 3G network or through WiFi. If your phone is not updated with ICS earlier and still running on Android 2.3, you need to plug in and upgrade it with the latest update by using PC companion or Bridge for Mac. So far Sony has upgraded more phones in its lineup than other companies of 2011 range such as LG, HTC and Samsung. If you have updated any of your Sony phone with ICS then do share your experience. Also, do share how you are enjoying ICS with your fellow readers in the below comment section. Remember, the era of Android's Jelly Bean has started. Wish some phones do also get this OS update in near future.