"Sony's SmartEyeGlass prototype shows the potential of smart glasses in the future."
In addition to introducing the
Sony SmartBand SWR10
wearable, the Japanese electronics giant has also demoed its
Google Glass
competitor, the
Sony SmartEyeGlass
concept. Sony has managed to put a camera, a microphone, an accelerometer, a gyro sensor, a brightness sensor and a compass on a normal-looking glass frame, going by what the concept shows.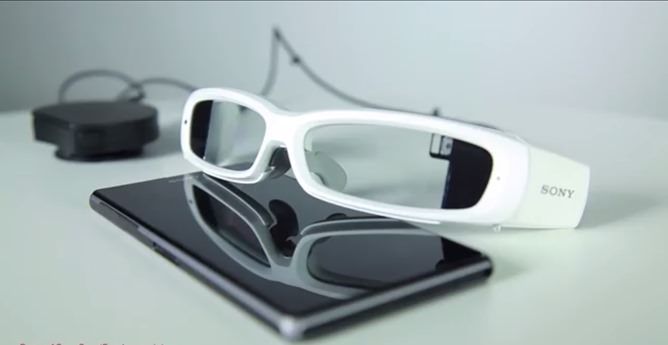 According to Sony, the SmartEyeGlass will come with a separate controller featuring a touchpad and various keys for navigation, power and camera etc. Compatible devices will pair with the SmartEyeGlass via Bluetooth 3.0 and Wi-Fi 802.11 b/g/n connectivity options. Similar to Google Glass, it will also show notifications, messages and important information about surroundings right in front of the users' eyes. Sony has also shared some functionalities of the device on its blog.
"Imagine that you walk into an airport and instantly get directions to your check-in desk, or that you get scores and names of players displayed while watching a football game in real life. These are just some of the potential use cases of the new Sony SmartEyeglass concept."
reads the post. Sony is also preparing to work with its partners on the SDK for the SmartEyeGlass for developers, but there is no information when the SDK and the wearable will be released to the public. The developer SDK is being worked upon on the same framework used with the
SmartWatch 2
, which indicates you'll need a smartphone to run apps on the SonySmartEye glass.