Sony has announced a 1TB hard drive that will employ the next gen Near Field Communication (NFC) technology for backup and data sharing – "one touch backup" called the Sony LLS-2012 PCS (Personal Contents Station) Manager.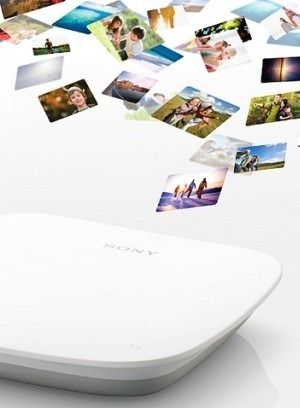 The data sharing can be done wirelessly by a simple wave of the smartphone, tablet or other multimedia compatible devices with Wi-Fi without going through the traditional PC / Laptop connections.
The PCS Manager will be released April 30, 2013. The LLS-2012 has an inbuilt PCS Manager that manages all the photos, music and videos when user wave their device near it. The Sony LLS-201 allows multimedia content sharing wirelessly from Android and Apple devices alone right now. It comes with a HDMI interface that allows users to view photos and videos in HD quality on the television.
NFC is an upcoming technology that is picking pace with payment options, file sharing options through various devices such as smartphones and tablets. The technology enables devices to establish radio communication with each other by touching them or bringing them within few centimetres of each other. The Sony LLS-201 has a one touch NFC function.
The device also has connectivity options like Wi-Fi, memory card slot and USB connectivity. It supports JPEG, MPO, RAW , AVCHD, MP4, MPEG2 SD, MOV, 3GPP (3GPP2), AVI, MPEG1 file formats. The LLS-201 has a video transcoder that allows users to convert HD videos like AVCHD to MP4 for playback on smartphone or tablet.
This LLS-201 will bridge the gap between PCs, laptops and other mobile devices such as smartphones, music players, digital cameras and tablets. Eventually, data cables might just become obsolete pieces of wires.