Sony recently announced an android 2.3 gingerbread OS based Music player called Sony Z1000. This music player may probably the most sophisticated in the walkman series. Sony is positioning this touchscreen music player as an alternative to Apple iPod Touch. Sony Z1000 has a large 4.3 inch LCD touchscreen display with a resolution of 480×800 pixels. The device is powered by Nvidia Tegra 2 Dual-core processor and provides a fast experience while browsing, gaming, watching videos and multi-tasking! Sony Z1000 will boast "S-Master MX" – sony's advanced audio technology for cyrstal clear audio quality and digital noise-cancellation. The music player comes with a brilliant headphones that has 13.5mm driver units. Just like Apple iPod touch, Sony Z1000 will come in 3 different memory capacity: 16GB, 32GB and 64GB.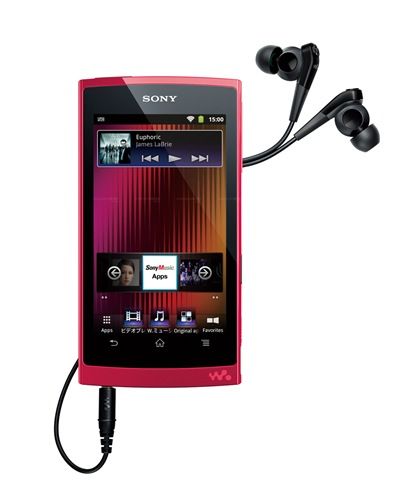 Sony Z1000 comes with a dedicated button for music playback called as "W button". W denoting walkman. The music player has twelve tone analysis which analyzes the songs and classifies the song in to categories such as upbeat, relax, extreme, mellow, dance floor etc., The in-built visualizer has been enhanced and comes with many new visualizations. The device will have access Android app market and one can download apps, games and enjoy them in the device. The device has a unique body design that allows for easy holding while gaming, browsing etc., Sony calls it "Inflection Surface form"
The price of Sony Z1000 16GB is JPY 28000, Z1000 32GB is JPY 33,000 and Z1000 64GB is JPY43000. If you look at indian rupees, the prices would be Rs.17500, Rs. 20500 and Rs. 26500 respectively. It's expensive than the iPod Touch counterparts!