Sony launched a new 'My Xperia' Smartphone security system for its Xperia customers.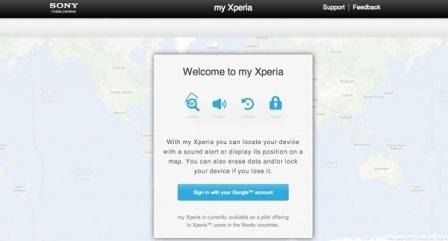 Sony shared a report on its official blog sharing a description about this new security service.
This new service will help in locating your Xperia device if lost. The Beta version of 'My Xperia' is launched in the Nordic region and currently works on Xperia Acro S. But it will be soon made available for the other Xperia handsets which run on Android 4.0 Ice Cream sandwich.
Sony will expand this service worldwide by the second quarter.
Using this Service will enable you to find your lost phone and protect your data. You just need to activate this application and use your personal Gmail ID to access this service.
Some Functions of this service are:
Find your lost phone on the Map
A sound alert to grab attention
Lock your phone
Format your internal & external memory of the phone
The devices compatible for this service will soon get a notification message by the Update Centre application, after which the user can download and access this Application.