Snaptu, the breakthrough mobile internet app for any phone, today announced that it has reached two million Indian users. Snaptu provides the facility to use a number of webservices through a single application. It was launched in India twelve months ago and has forged partnerships with the country's major operators and handset vendors, including Airtel, Vodafone, Reliance and Micromax.
"The people of India have embraced Snaptu like no other, so we are giving them more to embrace by providing even more top level local services, such as MiD DAY and Network18," said Snaptu International Managing Director Simon Davies. "We already have the most popular Facebook, Cricket, News and Weather mobile services in the country and plan on continuing the innovation to ensure every Indian, regardless of which phone they have, can reap the benefits of the mobile web."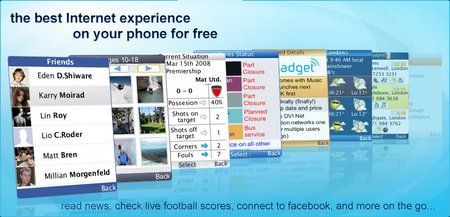 Manajit Ghoshal, MiD DAY Infomedia Ltd Managing Director & CEO, said: "Snaptu, as we all know, is growing in popularity by the day. MiD DAY is very excited about this alliance with Snaptu as we now have exposure to an additional 2 million users of this platform in India. We look forward to only strengthening this association in the near future."
Mr. Vikas Jain, Business Director, Micromax, said, "We believe that a mobile phone is the best way to get online in India. By providing consumers with Snaptu we make it simple to go directly to their favourite applications. It's fast, it's simple and it's fun. This unique application has enabled us to bring social networking feature-rich handsets into the market faster and make them available at attractive price points."
After the twelve months since launch snaptu, the top ten most popular services have been:
Facebook

Picasa

Cricinfo

MyMovies

Big Picture

Twitter

Weather

News

Football/Soccer Scores

Soduko
In addition there are 30 others services which are available via Snaptu's fast, simple app that works on virtually any phone. It is currently used on more than 2,500 different devices.
To download Snaptu simply to go to www.snaptu.com or m.snaptu.com on your mobile phone browser.