The Snapdragon 800 & 600 Chipsets have been Unveiled by Qualcomm. Paul Jacob, CEO Qualcomm, introduced the Snapdragon 800 series processor in his keynote at CES 2013. The mobile chipset, Qualcomm claims, will outperform all processors from competitors. It is designed for improvements to data speeds, multimedia capabilities with a dramatic reduction in battery consumption.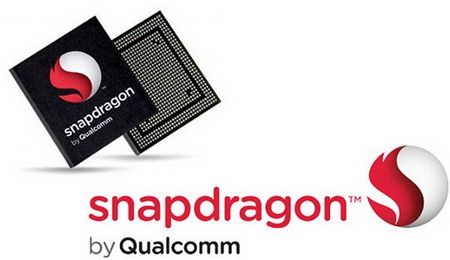 Qualcomm is an LTE specialist, and the 800 will support the 100Mbps speeds of LTE Advanced, the next generation of LTE connectivity. The 800 allows enhanced data transfer rates of up to 150Mbps, while supporting Wi-Fi connectivity standard 802.11ac, USB 3.0, Bluetooth and more.
Both chips featuring a quad-core Krait 400 CPU, sees the 800 weigh in with speeds of up to 2.3 GHz per core. While the 600 processor features a new Krait 300 quad-core CPU which brings speeds of up to 1.9GHz. this is a performance boost of 75 percent over current chipsets. Gamers and video fans will be interested in the Adreno 330 GPU which will deliver console quality gaming as well as Ultra HD playback/capture. Other changes also include the addition of audio with DTS-HD and Dolby Digital Plus. Wi-fi connectivity will be boosted by the included 802.11ac support.
The new Snapdragon 800 and 600 processors are in the sampling phase though it was revealed that Qualcomm is prepping chipsets for entry-level and budget-conscious smartphones. Devices featuring the Snapdragon 600 are expected to hit the market in the second quarter of 2013, the 800 is expected to come to market by mid-2013.