Windows Skydrive app has been endowed with the WIndows 8 user interface, it has been given the Windows 8's Live Tiles. What more, you can edit the tiles to personalise it.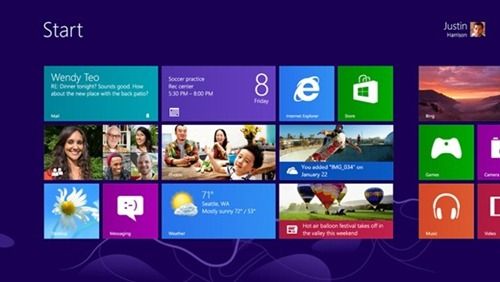 SkyDrive is a Windows app on which users can store and access files on multiple devices. It works on the cloud computing platform with users saving their data on the cloud.
The beauty of this is app is that apart from WIndows operating system, it is also available on iOS and Android platforms to. Thus, ensuring multiple device accessibility across multiple platforms.
With the latest update, users can avail the following features,
Notifications will appear on the live tile when new files are added to the SkyDrive
Provides "at a glance" view of activities on the SkyDrive
For every new tile added, their will be a tile adjacent with details of its content. For instance, when a new document is added, an adjoining tile will feature its Name, Date added and the folder in which it is saved. In case of photographs, the Tile will display a collage of the pictures in the folder along with the details.

This is the first update the app has received since its launch last year on Windows 8 and WIndows RT operating system. The new update will change the user interface of the app with the more lively and colourful Windows 8 interface.
No changes have been made to the apps structure or storing features though. The update will be rolled out today, so don't panic if your skydrive has not updated already, it will do so automatically over the next few days.