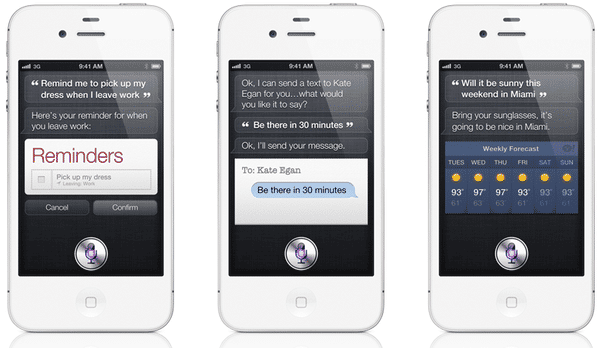 The intelligent voice-controlled assistant on Apple iPhone 4S will now support
Mandarin Chinese, Japanese
and
Russian
languages, says the Chinese technology website
DoNews.
It is expected that Siri will complete learning these Eastern languages by March 2012. Based on a research, learning these languages is a challenging task for a human, and not for Siri 🙂 Also, an Apple engineer reportedly claims that Siri is now working with Chinese language. However, the feature is undergoing an internal testing task. Also, they have to necessary come to a conclusion that Siri will be based on Standard Mandarin or putonghua. Siri offers local business information and navigation options to China users. These updates is expected to launch alongside of iOS update
(probably a minor update iOS 5.1)
. At present, Siri was able to handle languages like English in America, British and Australian accents, French and German. Apple promised to introduce Siri supporting imminent languages like
Korean, Italian
and
Spanish
. If this is the case,
why can't Siri learn Indian languages???