"While the service is not something new, the approach promises benefit to its users through a robust system"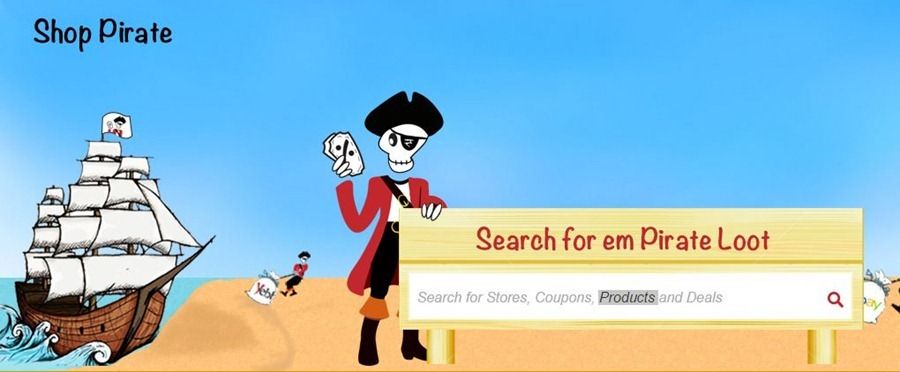 In the era of online shopping, deals-based websites and smartphone applications are very popular among shoppers looking for ways to save when they buy their favourite product or gadget. Today, there are applications and web-based services available offering users with timely updates on various offers and coupons, allowing them to shop and save at the same time. With many users showing immense interest in online shopping, the idea has been really popular as well. While it does sound exciting and rewarding, there is a definite flip side to this as well.
Sometimes, coupons that appear on such apps and websites are either expired or incorrect, while there have been instances where some or the other service provider or application owner has also tried to dupe customers for their own benefit by implying social media sharing for some interesting deals. Nevertheless, Shoppirate comes with a promise of a better and more rewarding experience for shoppers, with no strings attached. The service is a combination of a deal delivery platform along with a system that constantly monitors the offers and deals so that users reap the benefits with low chances of failure.
Along with the online or web-based delivery mechanism, the company also has mobile applications for both iOS and Windows Phone 8 platforms, for faster access and a more personalised experience. Interested? Let's take a look at the various services offered and whether they are really different as per claims or not.
With 35 percent of the total online shopping happening on the mobile, smartphone apps become the perfect tools to bring a customised experience to the users. Keeping this in mind, Shoppirate has a website as well as dedicated apps on Windows and iOS for content delivery. Along with that, the company also has plans for launching its Android app, which will be made available in the coming days.
The real differentiator from Shoppirate comes in the form of a testing system that the company has put in place for verification of various deals and offers that are listed on the website and are offered through smartphone apps as well. Ensuring this, company has a dedicated team of analysts working at the background who search for the latest deals and posts them through Shoppirate so that shoppers can get savings. To offer the best value and experience to the users, every coupon on Shoppirate is tested to avoid displaying expired deals and offers to users.
The application portfolio includes an iOS and a Windows Phone app, which offer almost identical functionality. The applications offer quick access to several categories of deals offered, while at the same time keyword-based search has also been integrated for easier access. To offer a more personalised experience, the apps also allow users to follow a particular store or category and basis their preferences; they are offered deals by the application through push notifications and in-app alerts.
Along with the content delivery system, the app and website also have a quick feedback system through which users can share their feedback regarding any particular deal. Through this learning, the company knows what the customers are really interested in buying.
At present, Shoppirate lists close to 500 stores and it does not aspire to cover all online stores through the platform. The main motive of the company is to allow its users to save money and time; therefore, the platform only covers the stores that offer some real benefits for the users.
As far as the overall experience goes, Shoppirate does offer users base deals as well, and having a feedback system in place definitely helps as users can flag whether they are benefiting from a particular deal or not so that it can be improved or taken down.
All in all, Shoppirate tries to bridge the gap between deals listed and their reliability, which most services today lack. Most websites offer a system of user feedback, which becomes the basis for the authenticity of the deals, while here, the tested apps are marked separately for easy access, and only those deals are highlighted which offer some real benefit to users. Therefore, if you are looking at a reliable source for deals and offer, you might want to give it a try. We liked it and hope you will too.
Price: free
Editors rating : 8 / 10
Pros
Fast and user-friendly
Covers most popular stores
Most deals are tested for validity
Cons
Some user-submitted deals are unreliable