Blurring Vision, Vague Hearing, Trembling Hands, Weakening memory and deteriorating brain functions – traits common among Senior Citizen. Senior Citizen require attention and connectivity. So, they too deserve a mobile phone that helps them remain connected with their loved ones and a device which takes care of the afore-mentioned problems. Few good companies are spending their time and energy towards addressing this audience. Just5 is one such company.
Just 5 has launched a mobile handset that has large buttons, loud speaker, loud audio, flashlight, emergency response system, long battery life and easy-to-use unlock button. Just5 J509 is a compact mobile phone that offers the following features: – Big Buttons that are quite handy and can be viewed even without eye-glasses. – Ease of Operation: The menu system is very simple that every function can be accomplished with maximum 3 clicks. – Personal Emergency Response System: Provided to take care of emergency situations. Provided as a big button the rear-side of the mobile, when pressed the device will start dialing five pre-programmed phone numbers and will keep trying until one of them answers. Once connected, the phone will switch to loud-speaker (hands-free) mode. In addition, the device will sound a loud alarm to attract attention towards the senior citizen. When someone is in medical emergency, this is a life-saver! – Amplified Sound: Takes care of the hearing problems of senior citizen. Loud and clear sound. – Long lasting battery: Standby time of upto 5 days and talktime of 100 minutes. (Micromax and other indian companies can make this battery last longer enough I am sure :)) – Wireless FM: Makes it easier to listen to FM without the need of earphones. Earphones can be plugged if required. – Flashlight: Operated by a switch and operates even when the phone is switched off. (nice!) – Physical unlock key: Exclusive physical switch to lock and unlock the phone. – Operates in GSM 850/1900 MHz Mode.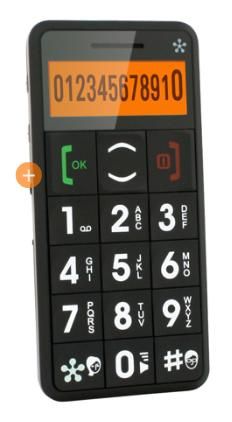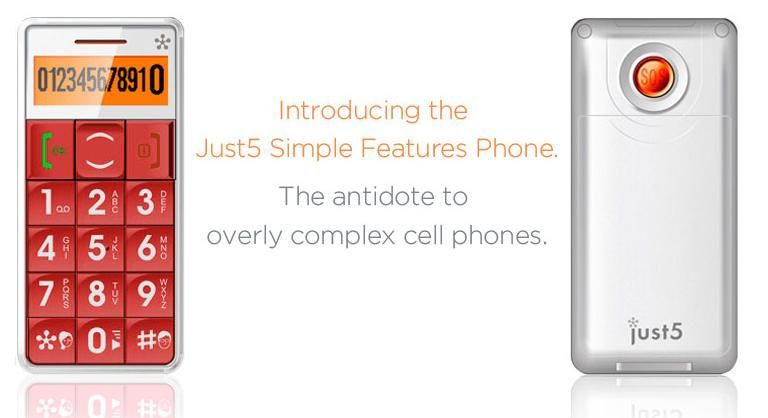 Couple of weeks ago, we discussed about another senior citizen phone called Munoth S5. We did discuss about this in facebook too. We found a physical unlock/lock button as the only thing missing from Munoth S5. Just5 takes care of this! We believe these 2 phones are really useful devices for senior citizen. What's your take? About Just5: Just5 is one of the fastest growing European cell phone companies manufacturing mobile phones that are designed for ease of use, reliability and emergency response, offering basic features that are ideal for people who love things to be simple. Some of the salient Features include large buttons, a high-volume speaker for amplified sound, a long-lasting battery for reliability, and a Personal Emergency Response System.