"The pen drive comes with a five-year warranty and is available on all e-commerce and retail outlets"
Western Digital, one of the leading storage technology corporations has added yet another Dual-Drive to its portfolio. Dubbed the SanDisk Dual Drive, the pen drive is aimed at Android users who have OTG-enabled smartphones.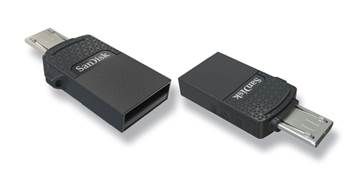 The pen drive works in tandem with the SanDisk MemoryZone app, which automatically makes a backup of a user's gallery and allows for easy media management. The SanDisk Dual Drive offers a 5-year warranty and is available in storage variants of 16GB, 32GB, 64GB and 128GB with pricing for the respective capacities at Rs 700, Rs 1,150, Rs 2,000 and Rs 3,500 respectively. Buyers can buy the SanDisk Dual Drive from major e-commerce portal and retail outlets.