Samsung, one of the major tech giants of the world, launched the new addition to the WB-series bridge cameras namely WB110 with 20 megapixel, quite more than its predecessor WB100 which sports 16.0 megapixel resolution launched in 2012.
The new device is not a smart camera but poses some key features like Smart Auto along with 22.3 mm ultra wide angle lens and 26x optical zoom capable of capturing 720p full HD videos. The Smart auto feature is added to the device so that it can help photographers change from still-image capture mode to directly movie settings options in no time. It also poses Live Panorama mode to help photographers take continuously long panoramic shots and allowing preview picture live on the screen just by holding the shutter button and sliding across the scene.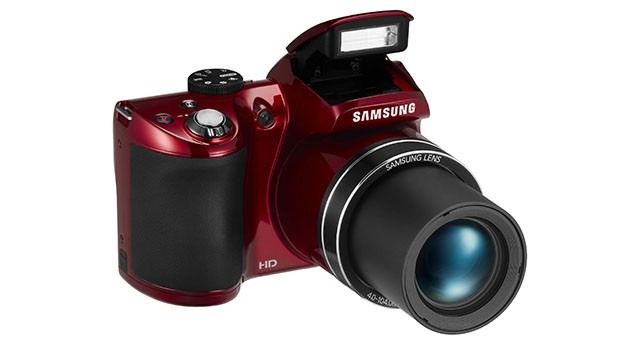 Samsung WB110 flaunts a 3.0-inch hVGA LCD screen which allows to automatically select the optimal light level to display images and play back videos according to the photographer. Though it is not Android-powered like Galaxy NX but still have an outstanding impression on spectators. Price and release date is not revealed yet but it will supposedly hit the international markets by next month.