Samsung Electronics has announced the addition of a new member to its mid-range tablet family, just before the commencement of the Mobile World Congress 2013 at Barcelona, Spain.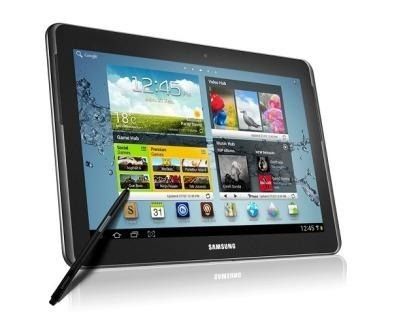 The newly announced tablet from the South Korean Tech manufacturer sports a 8-inch WXGA display screen with 1280 x 800 pixels of resolution.
Powering the tablet is a 1.6GHz quad-core processor along with 2GB of RAM. It runs on Android 4.1.2 (Jelly Bean) operating system and possesses HSPA connectivity, Wi-Fi, Wi-Fi direct, AllShareCast, Bluetooth and USB features. However, the A-GPS and GLONASS feature will be accompanied only by the 3G version of the device. The other features of the Galaxy Note 8.0 tablet includes a 5MP rear camera and a 1.3MP front-facing camera and a 4600mAh battery.
The Galaxy Note 8.0 Tablet will arrive on the store shelves in the second quarter (April to June) of this year. However, the company has not declared any pricing details regarding the device yet.
Taking our sight on the list of features exhibited by the Galaxy Note 8.0, we may surely expect the device to give a tough competition to the Apple iPad Mini which was launched last year in the month of November with a 7.9-inch display. The stylus pen-equipped device seems to be rolled out by its manufacturer to fade out the dominance of its Cupertino-based rival in the tablet segment, as Apple does not make any device with stylus pens in order to optimize its user interface for fingers, touchpad and mouse.