Samsung unveiled the Samsung Galaxy S2 Plus which is basically updated Galaxy S2. The improvement comes in the form of the Android 4.1.2 Jellybean operating system.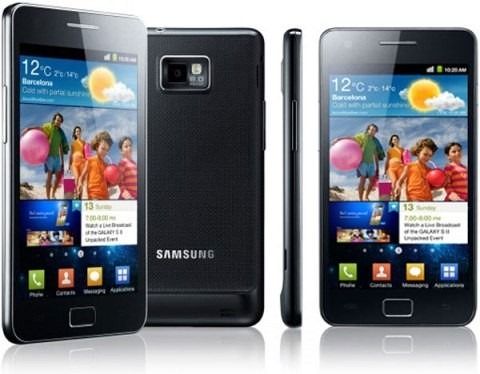 The S2 Plus has a 4.3 inches Super AMOLED WVGA display with 800 x 400 pixel resolution. The other internal technical specialities of the phone include a 1.2 GHz dual core processor, 1GB RAM, 8GB internal storage which is expandable up to 64GB by microSD and a 1,650mAh battery.
Connectivity wise, the S2 Plus offers 3G connectivity with 21Mbps HSPA+, dual-band Wi-Fi, and Bluetooth 3.0.The Galaxy S2 Plus has 8 megapixel rear camera and 2 megapixel front facing camera. The rear camera also comes with a zero-lag shutter speed that can capture fast-moving objects very easily.
The Android 4.1.2 Jellybean lends the phone faster and smoother screen transitions providing an enhanced user interface featuring a new, easier-to-use notification panel.
The Samsung Galaxy S2 Plus has some interesting features to look out for such as the Direct Call feature which allows users to automatically dial a call by placing the phone next to their ear. Next there is a Smart Stay senses the user is not looking at the screen any more and dims it.
The S Voice, similar to Apple's Siri, allows voice commands, and Voice Unlock allows the phone to be unlocked on voice recognition.
The phone is loaded with interesting features and apps which has been added in a bid to make it a worthy improvement over the Samsung Galaxy S2. No information was revealed regarding the market launch of the product nor the price. Also, there were no announcements as to which countries the phone is likely to make an appearance.