The newly launched Rex range of smartphones from Samsung are yet to arrive on the retail shelves of the Indian stores but two members of the Rex family- the Rex 60 and the Rex 80.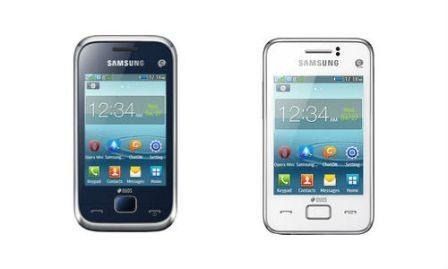 The devices are now available for sale with the online retailer, Infibeam. Samsung had launched on the Valentine's eve, the Rex series of budget-ranged smartphones which includes four different phone models namely- Rex 60, Rex 70, Rex 80 and Rex 90. The availability details were not provided by the manufacturers then.
Now the Rex 60 and Rex 80 are available at Infibeam with a price of Rs. 3,600 and Rs. 4,940. However, there is no information available regarding availability of the Rex 70 and Rex 90 smartphones till now.
The Samsung Rex 60 has got a2.8-inch touchscreen display with VGA resolution. The Dual-SIM smartphone is the cheapest among all its siblings and runs on TouchWiz Lite User Interface. It features a 1.3MP camera, 8 home screens and pre-loaded applications.
On the other hand, the Rex 80 sports a 3-inch capacitive touchscreen with QVGA resolution. Being the second cheapest device in the range, this Dual-SIM feature phone features a 3MP Camera and Wi-Fi connectivity. It exhibits options for 8 home screens with Touchwiz User Interface.
So, if you were planning to buy any one of the two above listed phones from the South Korean manufacturer then we would like to confirm the news regarding its availability with online retailers.