Samsung announced the launch of the new Exynos 5 Octa chip. An 8 core processor, it is talked of being the fastest and most powerful mobile chipset in the market.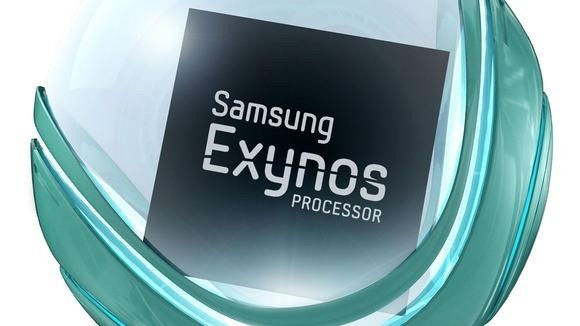 The Exynos 5 is designed to be a low power chip with focus on gaming performance, especially 3D games. The chip is using ARM's big.LITTLE architecture which lets it switch off cores when not required to maximize battery life.
The chipset is likely to be used in Samsung's future tablets and high end smartphones. Samsung claims that this new chipset, made of eight cores in all – four hefty A15s and four Cortex A7s for lighter work, will prove to be 70% more energy efficient compared to the previous quad core Exynos parts. The A15s use more power but can work out great speed, whereas the A7s are slower, but expend less energy.
The two sets of four cores are subdivided into pairs of one low-power core and one high-power core. Only one of those two can be active at once, so you could never use more than four cores at the same time. The cores are manufactured on 28nm architecture, providing better battery life and significantly improved performance.
The Exynos 5 Octa chip offering is built on the Exynos 5 Dual, a GPU built on the A15s, that's already packed in devices Google's Nexus 10.
The current generation of Exynos processors is one of the most powerful platforms on the market and Galaxy Note 2 or Galaxy S3 terminals use them.