The Major Technology Giants had great expectations with the launch of Windows RT from Microsoft few months back. But it seems that Microsoft is facing another setback with its newly launched software as this time it is Samsung, who thinking for the second time regarding the Computer software that is capable of running on Mobile phone Chips.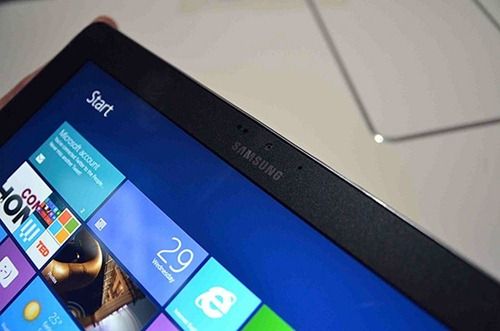 A Senior Official from Samsung for the Company's Tablet and PC Business in the US has conveyed at the ongoing Consumer Electronics Show 2013 at Las Vegas that the Korean Company has cancelled its plans to launch the Qualcomm powered Windows RT gadget in the US. However, the company has not stated its plans clearly regarding the non-US Markets.
Samsung's Windows RT Tablet which is much popularly known as the Ativ Tab has underwent the decisions for basically two reasons which include the feedback from the Retail Partners of Samsung which indicated that the demand for such products is sheepish in the market, along with the Second reason that the Company realised that it requires a huge Investment in order to make the Customers knowledgeable regarding the benefits of Windows RT.
Samsung has found that the inclusion of Windows RT in its Mobile Devices results in an expensive Price tag for the Gadget which can only be brought down with tradeoffs like inclusion of less Memory which is something Samsung is not deliberately willing to do.
Microsoft had launched the Windows RT with a plan set to give a tough Competition to Android and Windows 8 Tablets. But, the decision from Samsung has blown the efforts made by Microsoft to achieve a bigger and more remarkable Footprint in the segment of Operating Systems for Mobile devices.