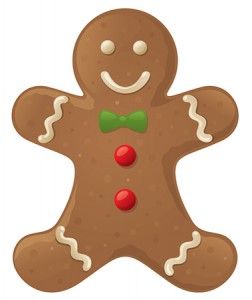 Samsung Electronics and Google has
officially announced
a
press release about the launch of Nexus S
powered by latest android operating system Gingerbread. Samsung is thrilled to launch the first mobile phone or device with Gingerbread OS.
Nexus S
packs super and powerful hardware capabilities and provides a good platform to showcase the capabilities of the latest android OS that is Gingerbread! Gingerbread brings some brand new capabilities to the operating system such as video calling, near field communication capabilities (NFC), Improved text input and auto-suggestion capabilities, text editing features such as copy-paste, Improved power management, superb gaming experience made possible through gyroscope sensors. Andy Rubin briefed about the Gingerbread features to the press today. Checkout complete set of
new features offered in Gingerbread
below: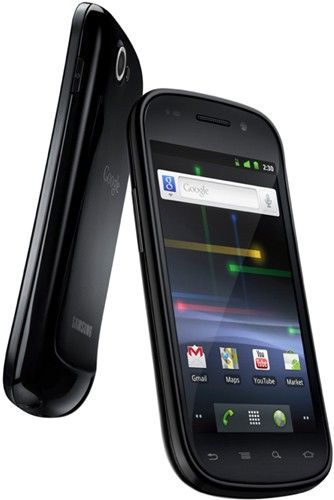 Techcrunch has even officially reviewed the Samsung Nexus S! This is what they have to say "The bottom line is this. If you are an iPhone user this isn't going to make you switch.
If you're an Android user you will want this phone more than any other
. If you're currently neither, we recommend that you go with the Nexus S.
It is better than the iPhone in most ways
. What you lose with the slightly less impressive screen and iOS's slightly slicker user experience you will more than make up for with the Nexus S's ability to actually make phone calls that don't drop and Google's exceptional Navigation and voice input applications. The fact that the phone is unlocked and can be used abroad with other carriers is also a very big plus."! Checkout the full official
review of Samsung Nexus S
Samsung Nexus S Gallery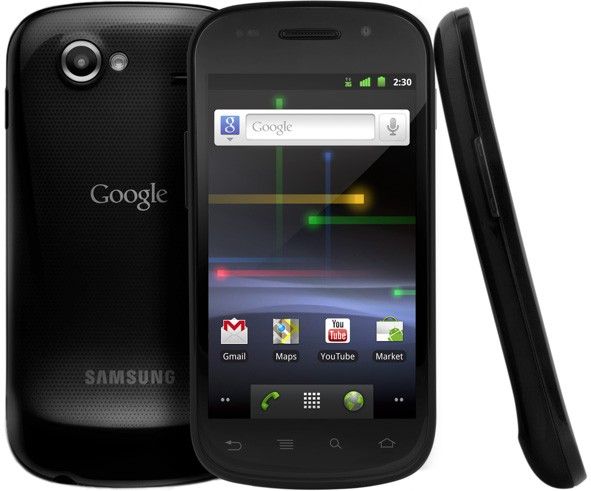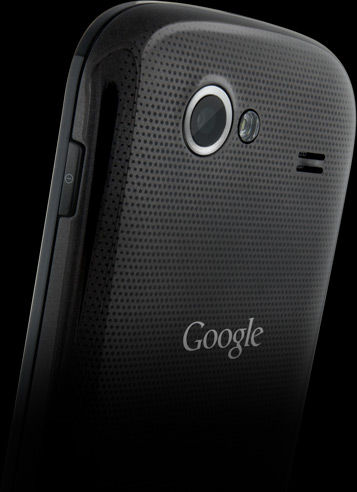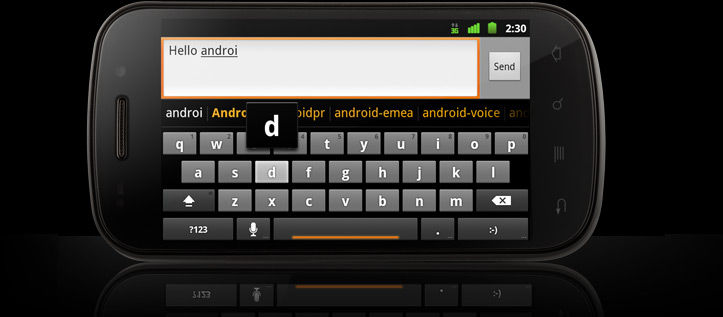 Samsung Nexus S has superior configuration. The specifications can be found below. Some notable features include 1 GHz processor, 16GB Internal memory, NFC Capability, 4.0 inch Super AMOLED WVGA capacitative touchscreen, Gyroscope sensor and 15oomAH Battery!
Samsung Nexus S Full specifications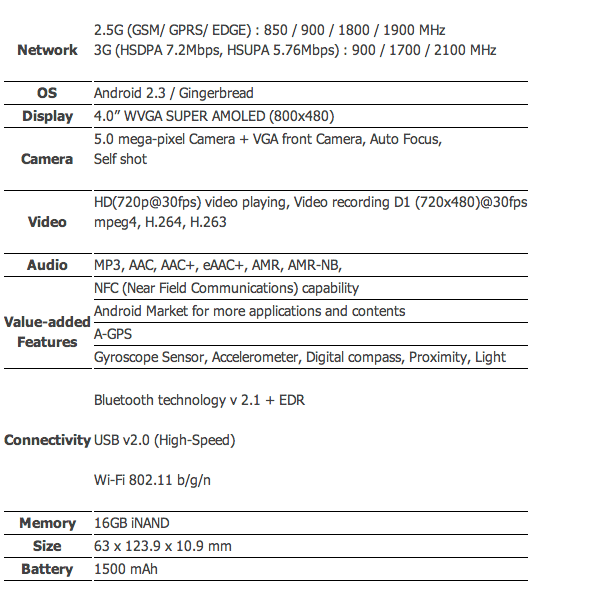 Samsung Nexus S Availability and price
Samsung Nexus S can be purchased unlocked from December 16th 2010 online and in retail stores such as Best Buy in US and from carphone warehouse dealers in UK from december 20th! The Nexus S will be available at BestBuy outlets in America for just
529 USD
starting from Dec 16th. The handset will be available on T-Mobile USA for
$199 with a two-year contract
.
Bestbuy officially confirms the price
Nexus S will be available for 549.95 GBP or $860 and seems to be priced higher at UK market!
Android 2.3 Gingerbread OFFICIAL VIDEO
<object width="640″ height="385″><param name="movie" value="http://www.youtube.com/v/lxUXulxE5o0?fs=1&amp;hl=en_US"></param><param name="allowFullScreen" value="true"></param><param name="allowscriptaccess" value="always"></param><embed src="http://www.youtube.com/v/lxUXulxE5o0?fs=1&amp;hl=en_US" type="application/x-shockwave-flash" allowscriptaccess="always" allowfullscreen="true" width="640″ height="385″></embed></object> <object width="640″ height="385″><param name="movie" value="http://www.youtube.com/v/fjaYKNwWWiQ?fs=1&amp;hl=en_US"></param><param name="allowFullScreen" value="true"></param><param name="allowscriptaccess" value="always"></param><embed src="http://www.youtube.com/v/fjaYKNwWWiQ?fs=1&amp;hl=en_US" type="application/x-shockwave-flash" allowscriptaccess="always" allowfullscreen="true" width="640″ height="385″></embed></object> <object width="640″ height="385″><param name="movie" value="http://www.youtube.com/v/OCgf8RW7B88?fs=1&amp;hl=en_US"></param><param name="allowFullScreen" value="true"></param><param name="allowscriptaccess" value="always"></param><embed src="http://www.youtube.com/v/OCgf8RW7B88?fs=1&amp;hl=en_US" type="application/x-shockwave-flash" allowscriptaccess="always" allowfullscreen="true" width="640″ height="385″></embed></object>
360 degree view of Samsung Nexus S
<object width="640″ height="385″><param name="movie" value="http://www.youtube.com/v/Jt6GboJAxbQ?fs=1&amp;hl=en_US"></param><param name="allowFullScreen" value="true"></param><param name="allowscriptaccess" value="always"></param><embed src="http://www.youtube.com/v/Jt6GboJAxbQ?fs=1&amp;hl=en_US" type="application/x-shockwave-flash" allowscriptaccess="always" allowfullscreen="true" width="640″ height="385″></embed></object> <object width="640″ height="385″><param name="movie" value="http://www.youtube.com/v/6AAFF9PN-WU?fs=1&amp;hl=en_US"></param><param name="allowFullScreen" value="true"></param><param name="allowscriptaccess" value="always"></param><embed src="http://www.youtube.com/v/6AAFF9PN-WU?fs=1&amp;hl=en_US" type="application/x-shockwave-flash" allowscriptaccess="always" allowfullscreen="true" width="640″ height="385″></embed></object>
OFFICIAL PRESS RELEASE:
Samsung and Google to Deliver Nexus S, the First Mobile Phone in the World Powered by Android 2.3 Nexus S offers the latest version of the Android platform, Gingerbread, 4" Super AMOLED touch screen with curved design, Near Field Communication (NFC), front and rear-facing cameras and 1GHz application processor SEOUL, South Korea & DALLAS–(BUSINESS WIRE)–Samsung Electronics, a leading mobile phone provider and the No. 1 mobile phone provider1 in the U.S., and Google™ today announced Nexus S™, the world's first handset to feature the latest version of Google's Android™ platform. Powered by Android 2.3, Samsung and Google have packed Nexus S with powerful technology and the latest in hardware features. "Google is excited to co-develop Nexus S with Samsung, ensuring solid integration of hardware and software to deliver the lead device for the latest version of Android, Gingerbread" JK Shin, President and Head of Mobile Communications Business at Samsung Electronics, said, "Samsung and Google have worked together closely to deliver the best Android smart phone experience for consumers. It has been our ambition in working with Google to continue to push the Android platform forward and create a smart phone that has both superior functionality and a stunning user-experience. It is extremely satisfying to see this partnership again bear tremendous fruit." "Samsung was thrilled to work with Google to create the first device featuring the much anticipated Android 2.3 OS. Nexus S is powerful proof of Samsung and Google's commitment to bringing technology firsts to market and launching products that utilize the open and innovative Android operating system," said Omar Khan, chief strategy officer of Samsung Telecommunications America. "Nexus S integrates Samsung's best-in-class hardware and technology with the exciting new features and upgrades of Android 2.3 Gingerbread to give consumers a breakthrough smartphone experience." "Google is excited to co-develop Nexus S with Samsung, ensuring solid integration of hardware and software to deliver the lead device for the latest version of Android, Gingerbread," said Andy Rubin, Vice President of Engineering at Google. Nexus S is designed with Samsung's brilliant Super AMOLED touch screen technology providing a premium viewing experience. The 4-inch Contour Display features a curved design for a more ergonomic style and feel when held to the user's face. Nexus S also features Near Field Communication (NFC) technology which allows you to read information off of everyday objects like stickers and posters that are embedded with NFC chips. Powered by a 1 GHz Samsung application processor, Nexus S produces rich 3D graphics, faster upload and download times and supports HD-like multimedia content. Nexus S is equipped with a 5 megapixel rear facing camera and camcorder, as well as a VGA front facing camera. In addition, Nexus S features a gyroscope sensor to provide a smooth, fluid gaming experience when the user is tilting the device up or down or panning the phone to the left or right. Nexus S also comes with 16 GB of internal memory. Android 2.3, Gingerbread, is the fastest version of Android yet. It features support for Near Field Communication (NFC), a new and improved keyboard with multi-touch support, Internet calling (VoIP/SIP support), and a clean new user interface. Nexus S also includes popular Android features such as portable Wi-Fi hotspot, true multitasking, access to Google mobile services such as Google Search™, Gmail™, Google Maps™ with Navigation, Voice Actions, Google Voice™ and YouTube™, and access to over 100,000 apps and widgets on Android Market™. Nexus S can be purchased (unlocked) online and in-store from Best Buy retailers in the U.S. starting after December 16 and at Carphone Warehouse retailers in the U.K. after December 20. http://developer.android.com/sdk/android-2.3-highlights.html http://www.businesswire.com/news/home/20101206006459/en/Samsung-Google-Deliver-Nexus-Mobile-Phone-World http://googleblog.blogspot.com/2010/12/introducing-nexus-s-with-gingerbread.html
Official google nexus s link
Google nexus s Twitter page