The Samsung Music Hub is Samsung's equivalent of Apple's iTune or Nokia's Music+. It is Samsung's music store and its library houses over 19 million tunes and over thousand new songs are added every day.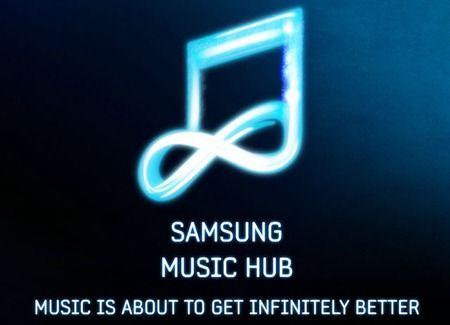 Samsung is planning on expanding this service to tablets, smartphones, smart TVs and refrigerators beside other operating systems such as Android. Also, currently the service is available only in six countries including US and UK. Samsung is planning on extending the service to more regions within this year.
Samsung is pitting the Music Hub against Google Play Store and Amazon's MP3 store.
The Hub offers many interesting services to subscribers such as no advertisements, search option, customised recommendations, playlist sharing with friends, lyrics display and more.
The Hub also offers optimisation options for mobile devices that does not utilise too much storage space through advanced streaming allowing users to play music even on the offline mode. This option also makes the app less power consuming.
The Music Hub does not have too many differentiating feature when compared with its existing competition. However, it will be interesting to have a music player that will function on all Samsung devices and gadgets as it seems to claim.
Also, as one of its biggest competition is Google Play, we have to watch out for the deal Samsung will workout to operate with Android.
The company has not revealed any clear plans just now beside the hints provided that we have mentioned above. However, being Samsung, we can only expect something grand.