In the recent past, BYOD culture has become very common in the workplace, but there are instances when many people have scowled at the Android device due to the lack of security within the OS. Now, Samsung seems to be all set to change the anti-Android mindset of \corporations by launching the Knox Enterprise Solution in India.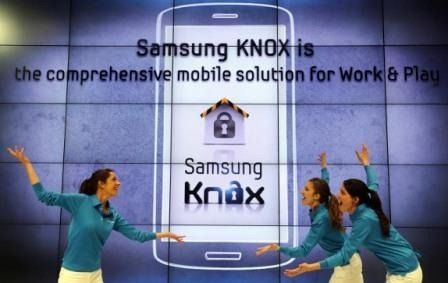 Basically, Knox is a security-enhanced version of the Android OS based on the NSA approved SE Linux that has been optimized especially for Samsung's SAFE program. The Knox has been built-in the hardware as well as Android framework, the south Korean Tech manufacturer has introduced it as a full-coverage solution.
The newly launched Knox solution bifurcates the mobile device usage into personal and business segments by the implementation of Security Enhanced Android along with integrity management services in the Hardware as well as Android Software. The premium Galaxy phones and tablets from Samsung arrives with inbuilt SE Android which can now be utilized by the corporations by implementing the Knox
Samsung Knox offers enterprise security for browser, emails, contacts and file-sharing. The integration, validation and security of the Knox enterprise security solution does not require any changes in the source code of the Android operating system. Further, this platform is light and compatible with directory services and possesses MDM and VPN in common infrastructures.
There are several security solutions already available for the enterprises such as the Blackberry Enterprise Server that is compatible with all platforms. IBM and Cisco also offer enterprise security solutions and are continuously upgrading most of their offerings. Thus, there arises a question regarding the response from the market to this move from Samsung towards san existing software security service.