Within a week after the official announcement of Galaxy Tab, Samsung has now confirmed the carriers to be channeled for the sale of this device. The three major US telecom operators to sell Galaxy tab are AT&T, Verizon and Sprint.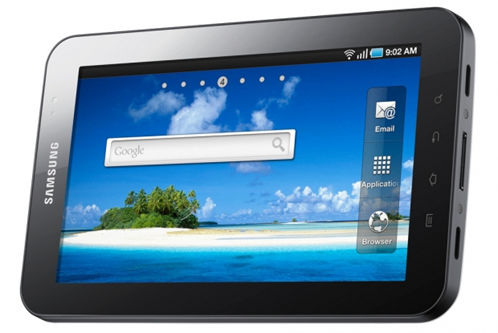 This, if true is going to be a strong move of Samsung to take on the Apple's iPad. Surprisingly this time T-mobile, which accompanied the former 3 operators in the launch of Samsung Galaxy S is not in the list. Furthermore, Samsung plans to sale the device in most of the European & other markets through Vodafone Group plc, the world's biggest mobile operator.
While the official price of Galaxy tab has not been disclosed yet, Samsung product executive Hankil Yoon said in an interview last week that it would likely retail for between $200 and $300, although the final price would vary depending on different carriers' subsidies. Mr. Yoon expects to ship 10 million units and take a third of the global tablet market next year.
Samsung is scheduled to make the launch and initiate the sales in an event to be organized on Sep 16 at New York City's Time Warner Center.