There were speculations being made regarding the addition of new colours to the colour spectrum of Samsung Galaxy SIII Mini. Now the smartphone maker has officially announced the arrival of the SIII Mini in four new Colour options.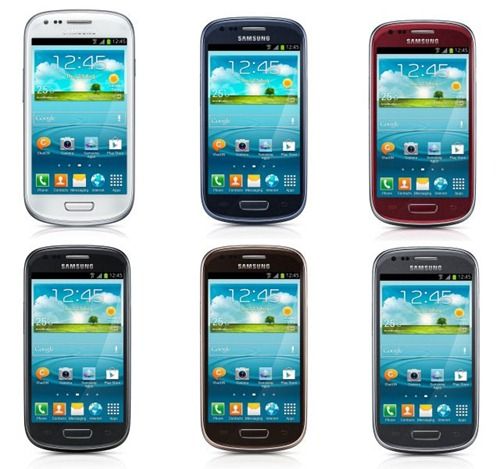 Samsung has announced that the Galaxy SIII Mini will be now available in four new colour options including Garnet Red, Onyx Black, Titan Grey and Amber Brown. Samsung galaxy SIII Mini was previously available in Ceramic White and Pebble Blue Colours.
With the inclusion of new colour options for the Galaxy SIII Mini, the Mini Smartphone will have the same options of colours as are available with its upper version the Samsung Galaxy SIII. The Galaxy SIII shares its general look and feel with the Galaxy SIII.
The newly painted Phones have been listed on the official Website of French Samsung Mobiles and is not yet available for the customers in the UK, Spain or Germany as the sites of these countries have not got the new colour options listed in them.