"Taking a peek at what's inside the Samsung Galaxy S5 India retail box"
Despite the high frequency of smartphone launches in India, it's not every day we get a chance to unbox a flagship. Samsung's latest, the
Galaxy S5
is a little beyond that though – not only is it one of the most highly-awaited devices of the year, it's also meant to be a showcase of the brand's prowess. Samsung's made sure it packs in enough to satiate its fans spread across the world, right from making it impervious to water, to cramming in a fingerprint sensor and a heart rate monitor. Not to mention its 16-megapixel ISOCELL snapper along with all the top-notch specs and features one can imagine. We did get a chance to take a
close look at the Galaxy S5
at launch time. And now that we have it in our greedy paws, we'll be getting you the complete lowdown on its capabilities very soon. Till then, here's a quick look at the box contents. The Galaxy S5 comes packed inside a compact brown box made of recyclable cardboard, hardly any different from Samsung's packaging in the past. Without wasting any time, we quickly cut open the various obstructions between us and the device (referring to the seals on the box, of course), and treated our eyes on the brand-new white unit resting inside.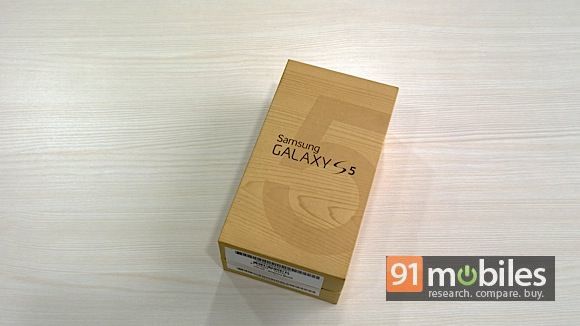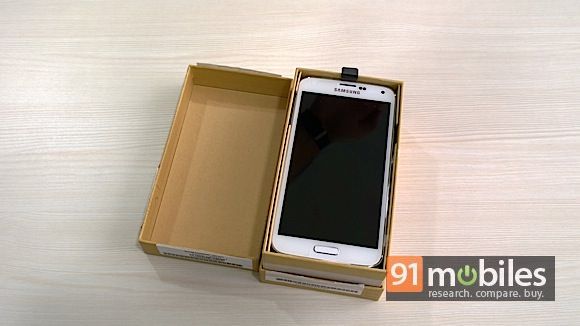 The S5 came ensconced in a transparent wrapper, and pulling it out for the first time, we were a tad surprised at how light it felt. Soon, the realisation dawned that the removable battery was packed separately inside.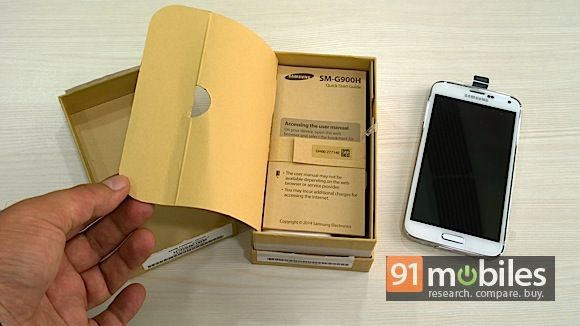 Next, out came the Quick Start Guide, followed by the wired headset. Differently-sized rubber tips for the headset are also included to ensure you get a comfortable fit.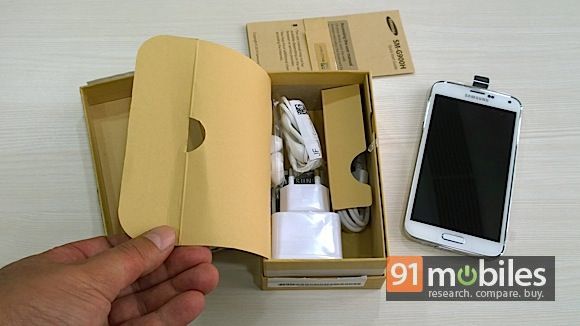 A 2 amp wall charger came out next, with the 2,800mAh battery resting at the bottom of the box. A USB to micro-USB cable is tucked away on the side.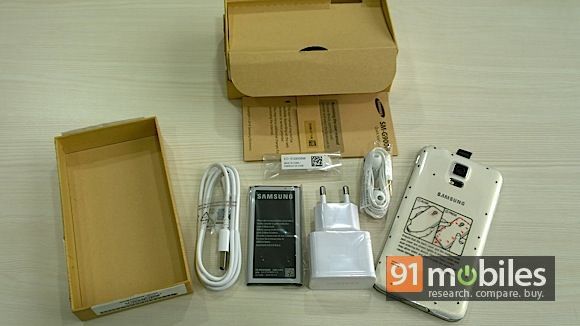 Overall, it's a pretty standard package, right from the packaging to the white accessories included inside. That said, we're pretty sure that the Galaxy S5 is anything but standard. Judging from its specs, features and our hands-on, we're confident it's going to be an extremely capable smartphone. However, our review will evaluate whether it comes across as a compelling buy or not. We won't take too long, we promise. Watch this space.