The much awaited Samsung Galaxy S IV is turning to be the hottest topic on Internet these days. The launch date of this Smartphone is just few days away and tech experts from all over the globe are waiting to have their hands on this latest flagship from Samsung.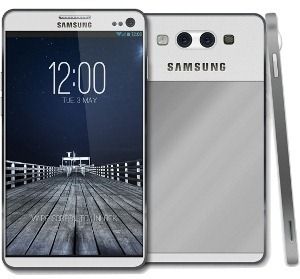 Samsung Galaxy S IV has been the much rumored device. We had so many leaked and spied photos, specs and features of this device. Following which a new report from NYT says that Samsung Galaxy S IV will boast an eye scrolling feature.
This Eye Scrolling feature will enable its users to scroll down or up pages, without touching the screen of the Smartphone. The Report says, "The phone will track a user's eyes to determine where to scroll, said a Samsung employee who spoke on condition of anonymity because he was not authorized to speak to the news media. For example, when users read articles and their eyes reach the bottom of the page, the software will automatically scroll down to reveal the next paragraphs of text."
Samsung is reported to have filed a trademark registration for the name "Samsung Eye Scroll" in United States back in February. The Company has also filed for a trademark for "Eye Scroll" in Europe.
Samsung Galaxy SIV is expected to be the best Smartphone ever made. It is expected to be powered by the best processor around. Earlier we had reports claiming that Samsung Galaxy SIV will be powered by different processors for different regions.