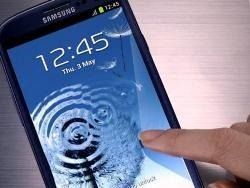 Last quarter was excellent for Samsung. Not just because it got the lawsuit verdict in its favor, but also because its flagship Samsung Galaxy S III overtook Apple iPhone 4s to become the World's best selling smart phone of the quarter.
As per a research firm Strategy Analytics, Samsung shipped a total of 18 million units of Samsung Galaxy S III in Q3'12 (5.4 million in Q2'12) against the 16.2 million units of iPhone 4S (19.4 million in Q2'12). This is an impressive 10.7% of the global smart phone's market share.
"A large touchscreen design, extensive distribution across dozens of countries, and generous operator subsidies have been among the main causes of the Galaxy S3's success." says the research firm.
However, the firm also anticipates that the top position for Samsung is Short lived as the Apple iPhone 5 boasts a high probability of taking the lead next quarter. Note that even after making a very late entry, Apple was able to ship 6 million smart phone in the last quarter itself. In fact the main reason for dip in sales of iPhone 4S was the upcoming launch of iPhone 5. If we add the sales of both iPhone 4S and iPhone 5, it reaches 22.2 million units which is way better than that of the Galaxy S III.
"Apple shipped an estimated 16.2 million iPhone 4S units worldwide for second place, as consumers temporarily held off purchases in anticipation of a widely expected iPhone 5 upgrade at the end of the quarter" The research firm quotes.