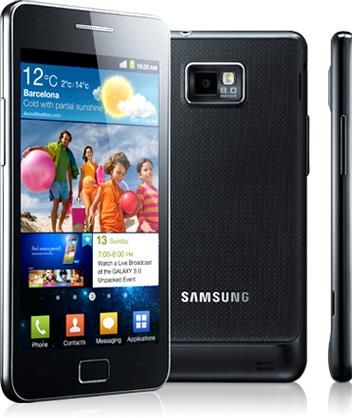 After crossing 10 million sale units milestone in five months,
Samsung Galaxy S II
soon reached another sales high point. Just in time to Mobile World Congress 2012 Samsung Galaxy S II family phones has sold
20 million units
since the launch in April 2011. Samsung Galaxy S II with its slimmer looks, dual-core CPU and Super AMOLED Plus brightest display was not able to break the record set by the predecessor. Quite after the launch, Samsung Galaxy SII was made available with different carriers AT&T, Sprint and T-Mobile. However, it was able to complete the milestone of 20 million units. Wherein, the original Samsung Galaxy S was able to set a hallmark record by selling
22 million handsets
in just 7 months
of launch. Though
Samsung Galaxy S II
received the same response in the initial stages, it took a month to sell one million units. Later, in the 5 months it reached 10 million units and now 20 million units. For argument sake we can give justifications to the stumpy sales. We can say reasons like the delayed launch in US and Apple's iPhone 4S entry to market and etc. But in reality these reasons seems to be untrue, in our opinion Samsung Galaxy S II lost sales to their homegrown collections including other mid-range Samsung Galaxy models. A plethora of variants available in Samsung Galaxy family and they are somehow an definite alternatives to this big monster. Consumers may not bet on buying a Samsung Galaxy S II smartphone.