"Here's what the new Note5 ships with"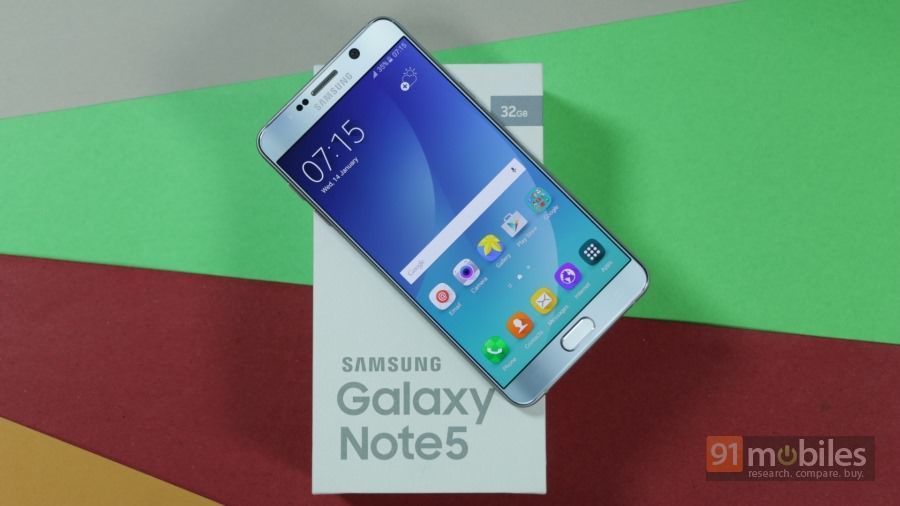 Samsung's flagships have a way of creating a buzz since the brand manages to induce a new element every time it launches a high-end offering. The Galaxy Note5 (first impressions) was launched in India in the first week of September. The phablet sports a 5.7-inch display with Quad HD resolution and runs Android Lollipop v5.1.1. Apart from the new S Pen, here's what all you'll find inside the retail box of the Samsung Galaxy Note5.
A rectangular box in the shade of light aluminium grey carries the Samsung Galaxy Note5. To remind you that you've made a pricey purchase, the box shows hints of glitter. Opening up the lid will give you access to the handset. We got our hand on the Silver Titanium model. The first thing you will notice is the heavy metal and premium finish which is completely unlike the Note 4, which sported a faux leather bodice.
The new S Pen resides at the bottom edge of the device and can be popped out by a simple 'click'…just like a ball point pen. It's a welcome upgrade over the Note 4's stylus which came with a simple pull-out mechanism.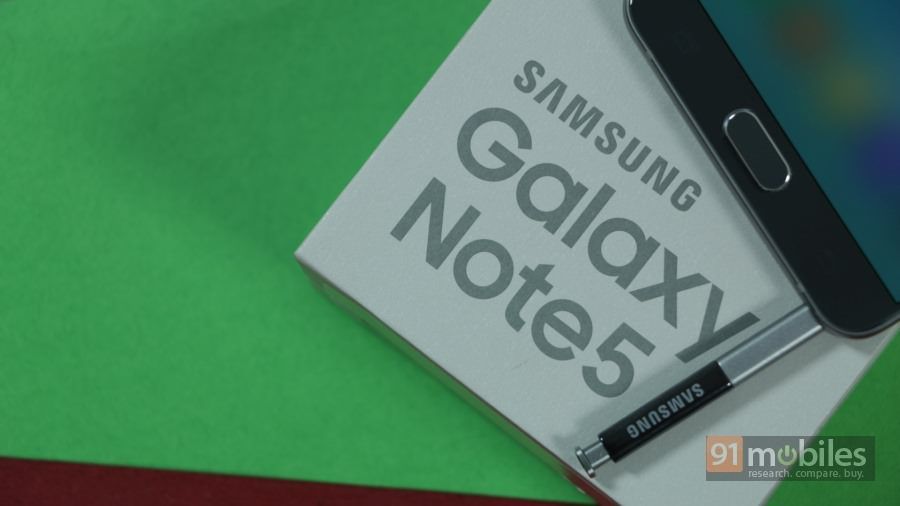 Beneath the device, you will find a quick start guide. Below that, there's a plastic tray with the SIM ejector tool temporarily attached in the centre. The SIM tray, which is on the top edge of the phablet accepts a nano-SIM.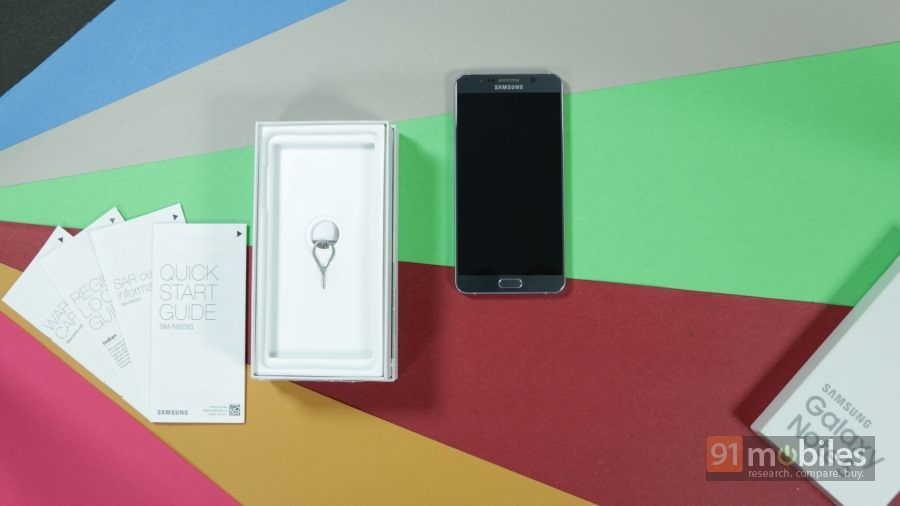 Upon removing the plastic tray you will find a bunch of accessories organised neatly inside the box. The earphones come secure in a plastic box with a transparent lid. The company has provided an additional pair of larger sized silicon ear-buds for comfortable fit. Then there's a two-pin charger and a micro-USB to USB cable. The charger comes with Adaptive Fast Charging tech, and just like the Galaxy S6 edge, your Note5 should be able to charge fully in about an hour.
A tiny packet holds replacements for the nibs of your S Pen, both plastic and rubber along with a tool to eject older ones. Unless you plan to go crazy with the stylus usage, the tip should easily last more than a year before needing replacement.
The box carries no battery, since the battery in the Samsung Galaxy Note5 is not user-replaceable and is sealed inside the phablet. As a consequence of this sealed chassis, storage on the Note5 (32GB) is not expandable.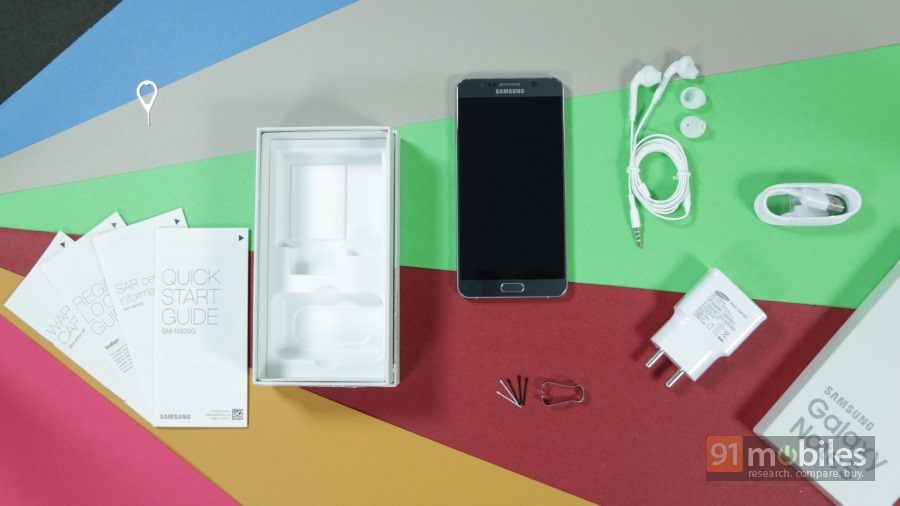 This ends the unboxing of the new Note5. We can't wait to start the phablet's engines and stress test them to see how the device fares as a daily driver. Keep watching this space for our review that'll be coming soon.