"The Galaxy Note 4 has just landed in our labs and we give it our traditional welcome"
The Galaxy Note is the one that started it all and the noteworthy phablet from Samsung is now its fourth generation. To Samsung's credit, it has managed to improve its Note offerings with each iteration and made sure it remains one of the most compelling options when one's on the hunt for a loaded daily driver. The Note range's mainstay is the S Pen, and the capabilities of the latter are pretty much unmatched in the industry so far. It was a bold move to bring back the stylus from the dead, and after the original Note's success, there have been many me-too's… but none have managed to come close to the features or functionality offered by the S Pen.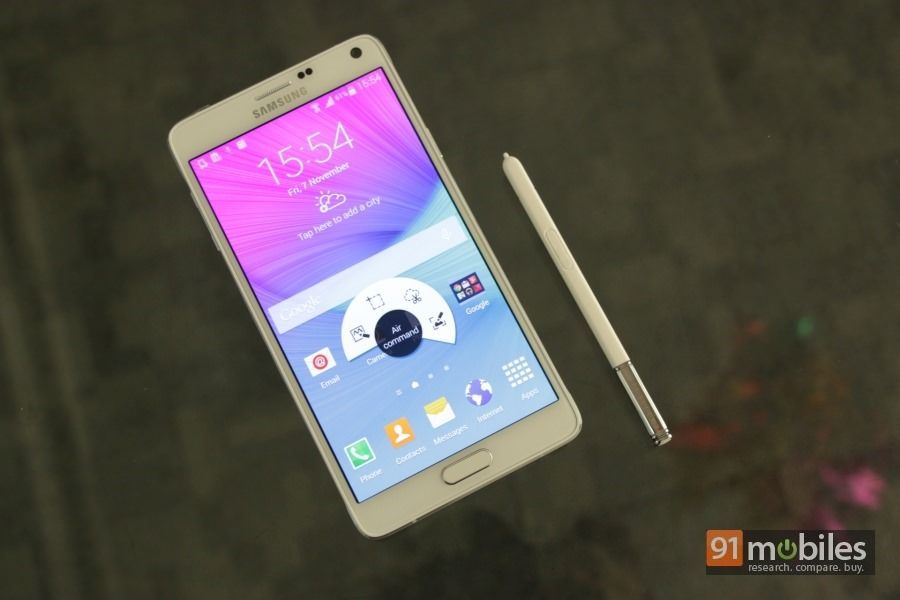 Now that we have the Samsung Galaxy Note 4 (first impressions) in our labs for review, we'll be putting it through the test and checking out what it can offer… including a close look at the improved S Pen features. Before we get started with that, we need to unwrap the device and get it out of its box – and you can join us a we do it. So here goes…
The Galaxy Note 4's retail box looks too small for a phablet, but not only does it hold the large device, it also accommodates all the other accessories that Samsung has included with it.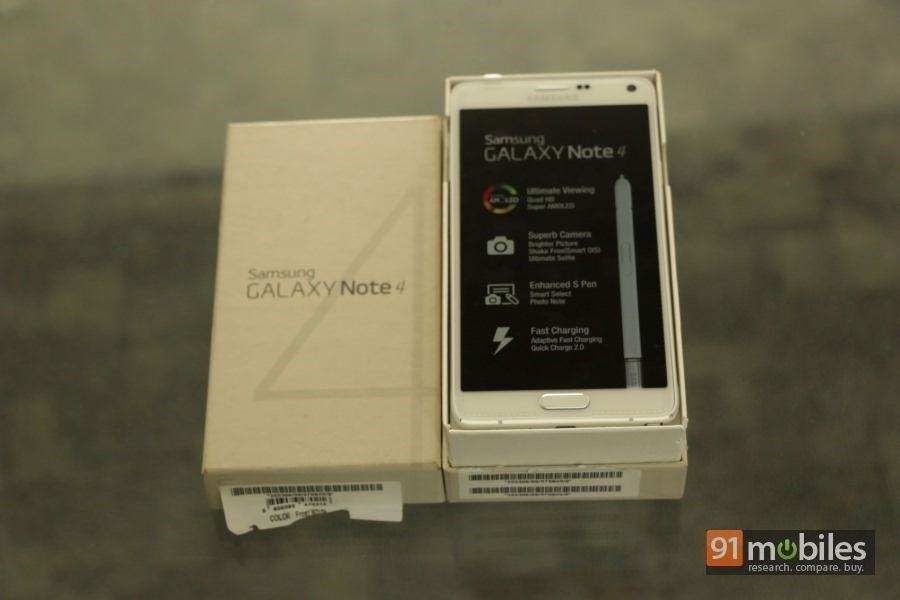 Opening the lid reveals the plastic-wrapped device lying up top – and as you can see, our review unit came in white. Removing the device and putting aside the cardboard partition that divided the box into two compartments, we come across the usual leaflets including the quick start guide and warranty info.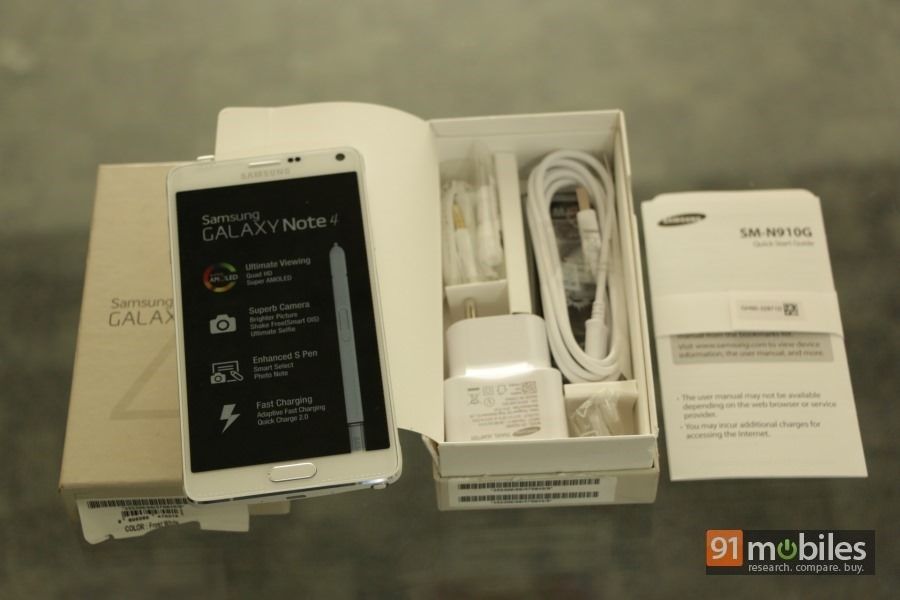 The space beneath is neatly compartmentalised and contains all the accessories we expected to find – there's a 2A wall charger, a micro-USB to USB cable, a wired headset with differently-sized rubber tips to ensure optimum fit, and the removable battery. You also get spare tips for the S Pen, along with a metal tool that helps in detaching the worn out ones from the stylus.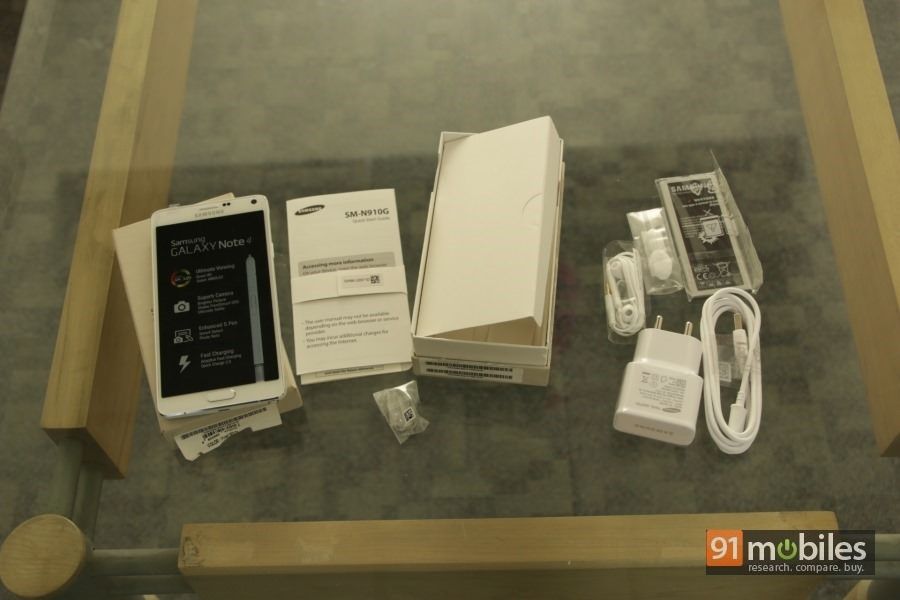 With the unboxing out of the way and the loaded phablet in our hands, we're all set to take it through our review grind over the course of the next few days. If you've got your eyes on the Note 4 and are interested in knowing what all it offers for its fairly high asking priced and how it fares as a daily driver, do keep your eyes peeled for the forthcoming coverage.
Related read: Samsung Galaxy Note 4 vs Note Edge vs Note 3
Photos and video by Pratik Vyas