"The snappers on Samsung's latest S Pen-toting phablet are capable all rounders"
Samsung's S series and Note offerings have all offered capable snappers, especially in their last few iterations, and now that the Galaxy Note 4 (first impressions) is out, we just had to go out clicking pictures with it to check out its shooting prowess and see if it matches our expectations or not. As a reminder, the fourth-gen phablet rocks a 16-megapixel primary camera with OIS and 4K video recording capabilities, plus a 3.7MP shooter at the front for the usual selfie shenanigans and the occasional video calls.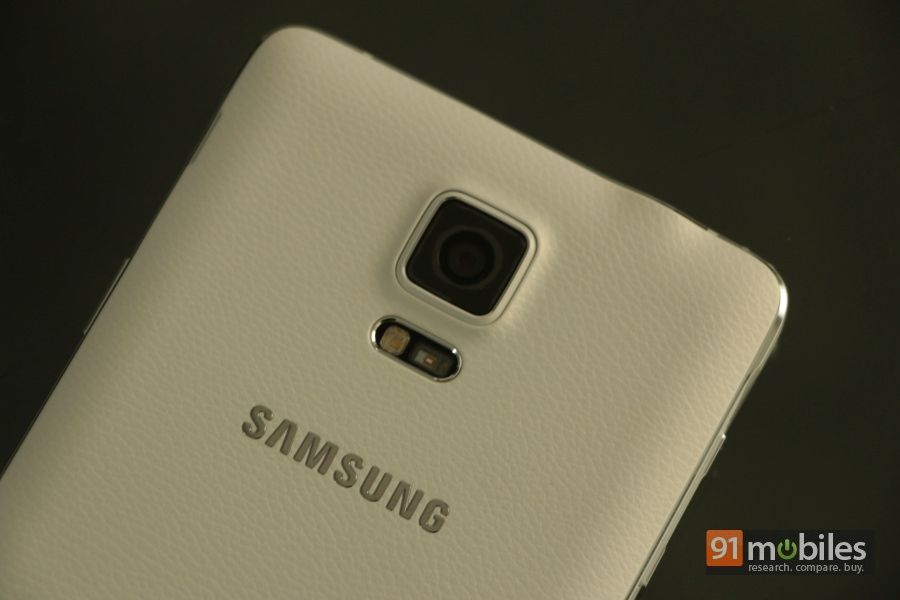 As far as the shooting modes offered by the camera app are concerned, Samsung has toned them down a bit, so apart from auto, you only get Rear-cam selfie, selective focus and panorama modes. other modes like Virtual tour and Dual Camera are hidden from view, and you can use the Manage modes option to control which modes are visible. You also have the option to download a few more like Animated Photo, Sound & shot and Sequence shot, depending upon what you need.
The Rear-cam selfie mode is new, fuelling your self-portrait obsession with high-resolution images acquired using the primary camera using face detection to make sure your mug stays in the frame… just in case the front snapper doesn't cut it for you. Samsung has thrown in quite a few options under settings, in case you want to explore your creative side while shooting. There's control over various aspects like white balance, metering modes, exposure, and other features such as voice control are included too. Since most users end up using the auto mode for casual photography though, we'll stick to that for the majority of this test, with the exception of the HDR shot (and the front camera shot obviously). Let's get a taste of the Note 4's imaging prowess without further ado.
Long shot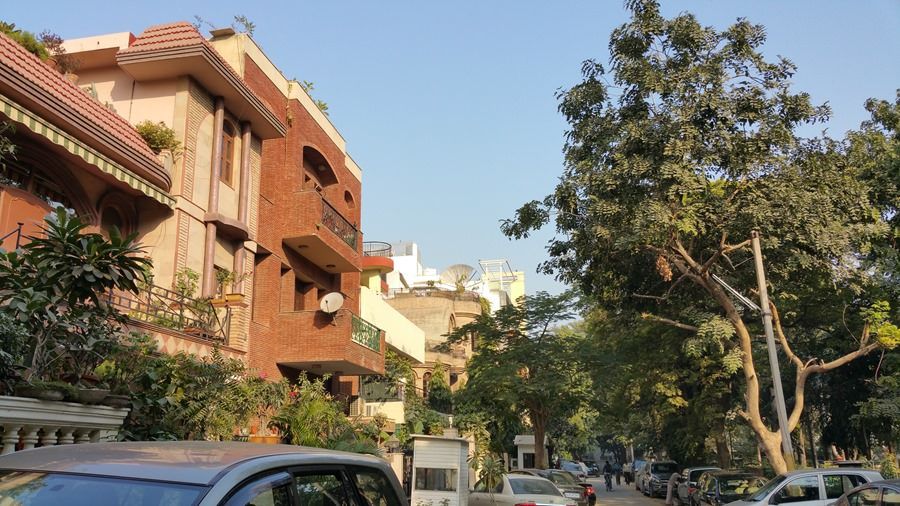 As is evident from the image above, the Samsung Galaxy Note 4 is king of the hill when it comes to daylight shots… and it focusses pretty fast too. The images look slightly oversaturated at times, but that's just a tiny quibble and in most cases, you'll end up with crisp daylight shots with nice colours and loads of detail to share with others.
Close-up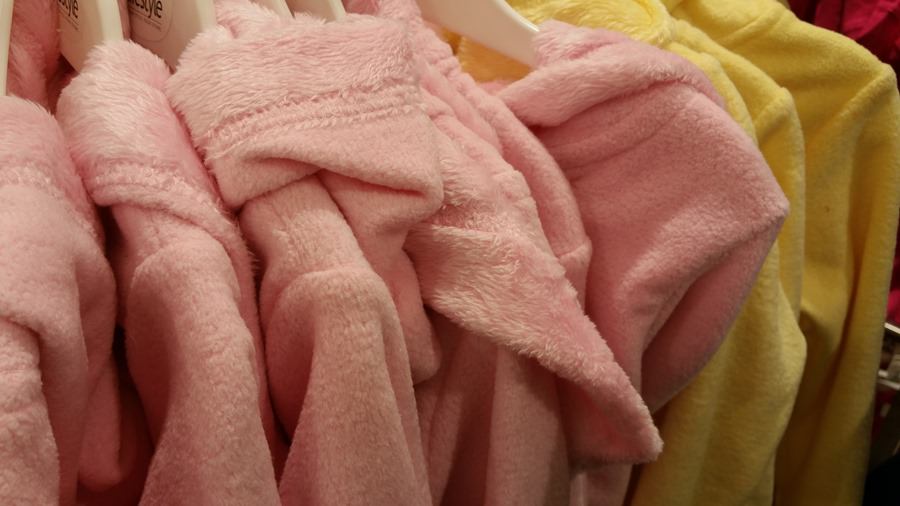 The winters are here and stores in Delhi are packed with winter wear. These kids' jackets make for an interesting shot as we moved up close to capture them with the Note 4's primary shooter. The focus and detail look good and the soft colours have been reproduced faithfully.
Close-up (zoomed in)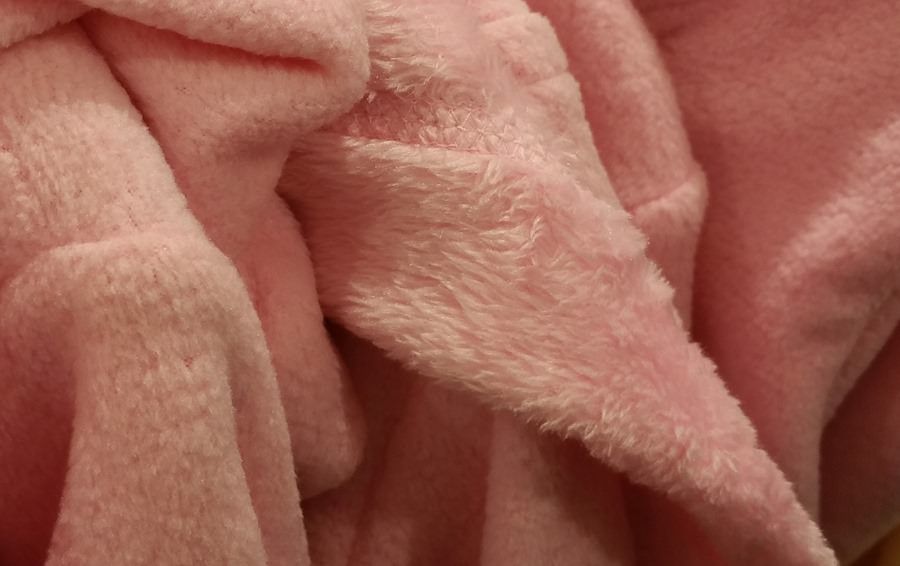 Zooming in into the same image for a more careful look reveals that the Note 4's camera manages to capture enough details. The details on those fibres and threads look good and the image tends to look slightly blurry only when peering even more closely.
HDR off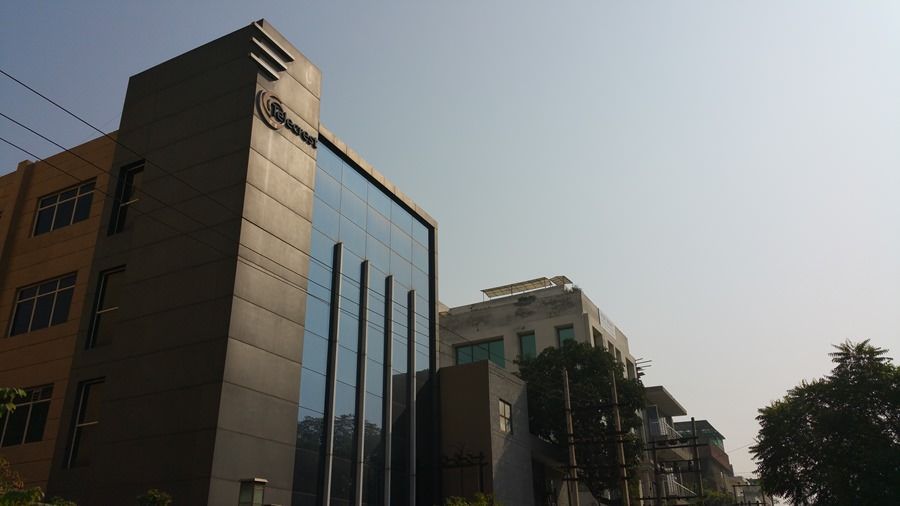 This is an image shot in auto mode so that we can compare how well the Galaxy Note 4's camera fares with HDR. We accordingly chose a rather dull scene with ample shadows to see if the HDR mode can work its magic.
HDR on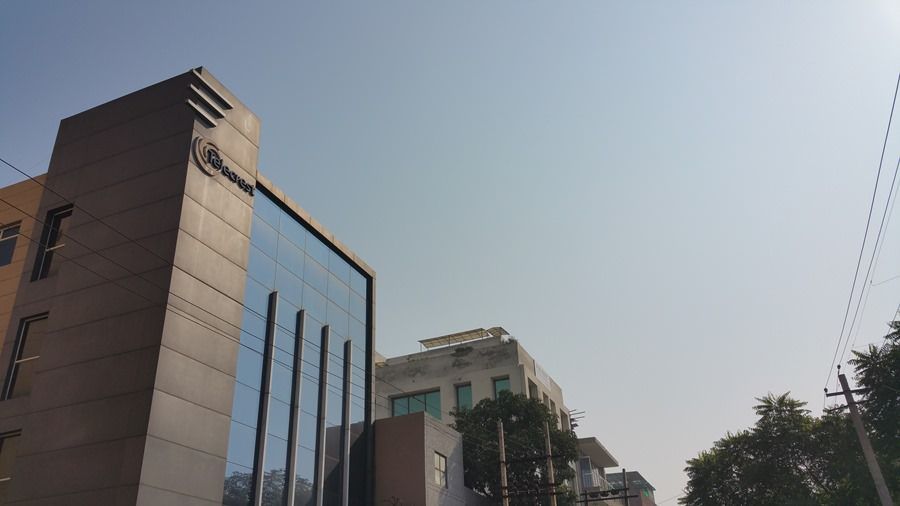 With HDR turned on, the image looks more lively, with the sides of the building and the treetops on the right brightened up suitably to reveal more details. However, it seems that the HDR mode on the Note 4 is quite subtle, and much like the same mode on the Apple iPhone 6 and 6 Plus' snappers, doesn't alter the scene drastically.
Front camera shot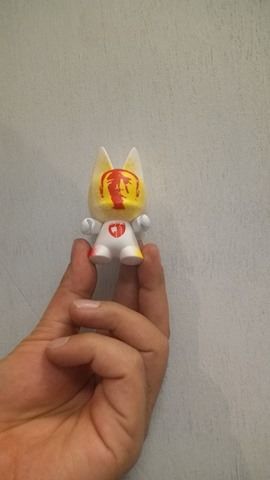 The Note 4 rocks a 3.7-megapixel camera in the front, and features a selfie mode that can be activated using the heart rate monitor at the rear of the device. It's evident that the front camera can capture a reasonable amount of detail and accurate colours, so selfie-lovers shouldn't be disappointed.
Night shot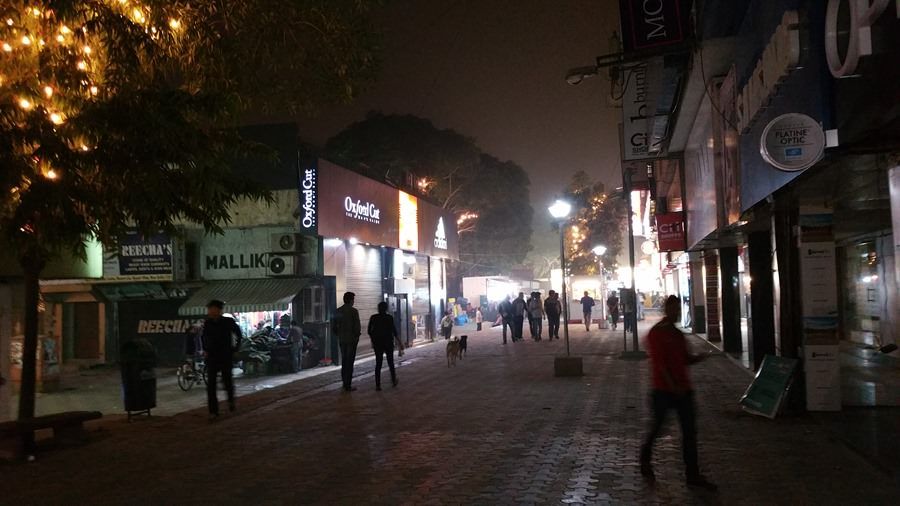 The camera on the Galaxy Note 4 activates a night mode automatically when it detects low light, and prompts you to hold the device steady while shooting. The images do show some noise, but otherwise it can offer usable results, especially if you're shooting a still scene. With subjects in motion, you'll definitely see blurriness though, as visible in the shot above.
Low light


Shot indoors in very dim light, this image doesn't look too bad despite the noise. Most devices throw up just dark patches in the same conditions, but this shot looks usable and we can make out clearly what the objects are, with enough details as far as colours are concerned.
Low light with flash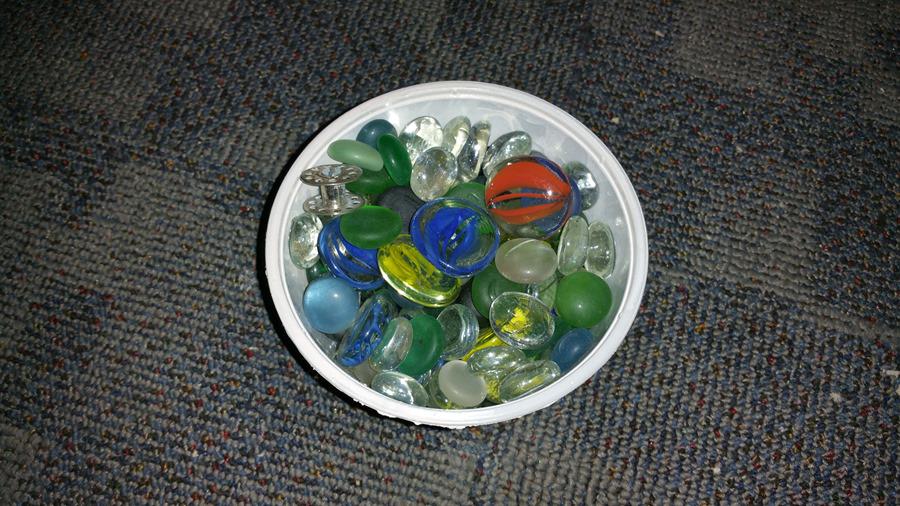 Switching on the flash brightens up the scene drastically, and we get an evenly-lit image without the details being washed out due to the bright light. Suffice to say that the flash should come in handy while shooting subjects at close quarters and the Note 4 should work out as a usable device for shooting pictures in clubs and parties where the lighting isn't great usually.
Overall, we're quite impressed with the Samsung Galaxy Note 4's camera capabilities and it has turned out to be a versatile shooter that can serve up some good results in a variety of different situations. The benchmark results of the device also promise a very good real-life performance, which is what we'll focus on in our main review, along with the S Pen features. Stay tuned.
Related read: All your questions about the Samsung Galaxy Note 4 answered