Fresh rumors on the internet suggest that Samsung will unveil the Samsung Galaxy Note 3 and the Galaxy Tab 3 at the IFA Berlin 2013 annual convention. The IFA Berlin 2013 will be taking place from 6th to 11th September, this year.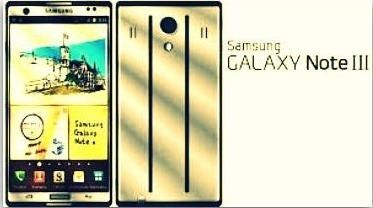 Samsung recently launched its flagship device, the Galaxy S IV at a special event in New York and is preparing for the device's global launch.
The Samsung Galaxy Tab 3 is a tablet, while the Galaxy Note 3 is a hybrid smartphone cum tablet. Rumors suggest that the Galaxy Note 3 will have a 6.3-inch 1080 pixels full HD touchscreen display.It is expected to be powered by the Samsung Exynos Octa-core processor that is present in the Galaxy S4 as well.
The Samsung Galaxy Tab 3 is expected to have an upgraded version of the TouchWiz user interface with Android 4.2 Jelly Bean update. Also, the Galaxy Tab 2 will not receive any further updates after the Android 4.2.2 Jelly Bean update.
However, the Android 5.0 Key Lime Pie operating system will be launched in may by Google, so we can expect the two devices to be released on its platform, or at least carry update option.
Generally Samsung's flagship devices are launched in the exclusive Samsung Unpacked event. Samsung had launched the first Galaxy Tab at an event before the IFA 2010 and the Galaxy Tab 2 was unveiled at the MWC, 2012. So, it cannot be confirmed if the venue for launch will be the IFA 2013 in Berlin, Germany, or a separate event before or after it.