Recently, Samsung and Google jointly showcased the next Google smartphone called Galaxy Nexus which will sport Android 4.0 Operating system and a huge 4.65 inch Super AMOLED HD display among other fantastic features. The superphone will be powered by 1.2 Ghz dual-core processor and 1GB RAM. Galaxy Nexus will also support 4G completely. This first ever android icecream smartphone is expected to be launched globally during the month of November. Though no official dates has been announced yet. Ditto for the price. But the rumours are pointing to a $600 price point for the fully-unlocked Samsung Galaxy Nexus Phone!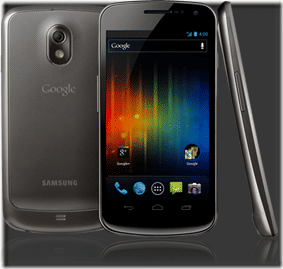 Google and Apple have never launched a new product in India when the product is launched worldwide. India was always a second priority. Looks like things are about to change. Google's galaxy nexus page contains a list of countries. Probably, these are the countries in which the galaxy nexus will be launched initially. The list contains India too 🙂
Here's the full list of countries mentioned: Australia, Brazil, Germany, Spain, France, Hong kong, Italy, Japan, Netherlands, Portugal, Singapore, Taiwan, Thailand, United Kingdom, United States of America, Czech republic, Russia and Korea! So, Samsung Galaxy Nexus might be launched during the month of november in the list of countries mentioned above!