Samsung Galaxy Nexus
, the flagship Android Ice Cream Sandwich phone appears in pale white color. Functionally same to the existing Galaxy Nexus, the device comes with a white back panel and sides. But the face still maintains the dark color (Black). The new Galaxy Nexus white version will go on sale at UK starting from February 13, 2012. Hope the Valentines will enjoy gifting to their loved ones.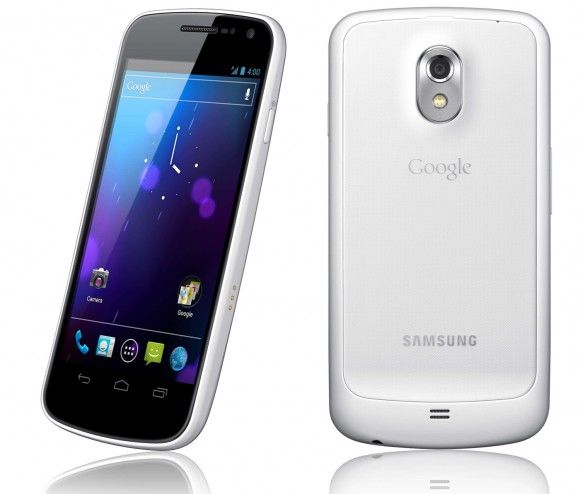 "After much speculation, we are pleased to announce the availability of the Galaxy Nexus White which follows the great reception the phone has received since it was launched back in November"
Samsung UK Telecoms Executive Simon Stanford
said this morning.
"One of the things we at Samsung pride ourselves on is the choice we offer customers, and we've enjoyed huge success to date by introducing white variants of our most popular models to our product portfolio."
For our readers benefit, here's a quick summary of Samsung Galaxy Nexus. The Android 4.0 smartphone comes with a 4.65 inch touchscreen Super AMOLED HD display. The device sports a 5.0 Megapixel Auto-focus camera with 1080p video recording capability on the rear-panel and an 1.3 megapixel front facing camera. Samsung Galaxy Nexus features connectivity options including, Bluetooth, Wi-Fi 802.11 a/b/g/n, Wi-Fi hotspot, DLNA, Micro USB 2.0, A-GPS and HSPA+ connectivity. The device powered with 1.2Ghz ARM Cortex A-9 CPU and 1GB of RAM. Also the device comes in two variants 16 GB/ 32GB of internal memory. Galaxy Nexus introduces new innovations such as Face Unlock, which uses facial recognition to unlock the phone.