Samsung is reported to launch one of the highly anticipated smartphones of this year, the Samsung Galaxy Note 3 in next few days and at the same time it will be launching a wearable device dubbed as Samsung Galaxy Gear in Berlin. The wearable device is generating a lot of curiosity among the gadget lovers and now its alleged specifications and manager app shots are leaked online.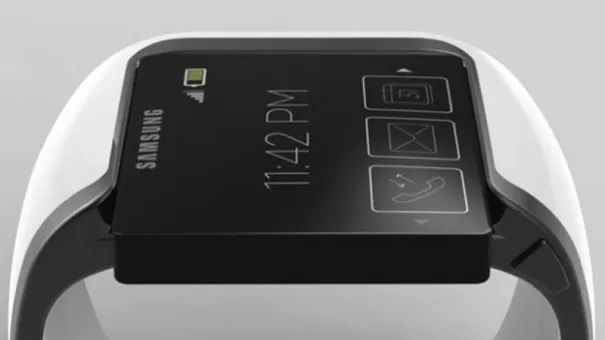 — Not Actual Photo
Leaked specs of the Samsung Galaxy Gear suggest that it will be powered by a 1.5GHz dual core processor along with 1GB of RAM memory. It will feature a 2.5inch OLED touch screen display with 320*320 pixels resolution. It will be having a 4MP camera on the top which will be able to record 720p quality videos. It is reported to run Android Jelly Bean operating system version and will be having Bluetooth connectivity feature. Samsung is going to launch the device in two different models with 8GB and 6GB storage. The same report also suggest that it will only provide 10 hours of battery back up which is not really impressive for a digital watch.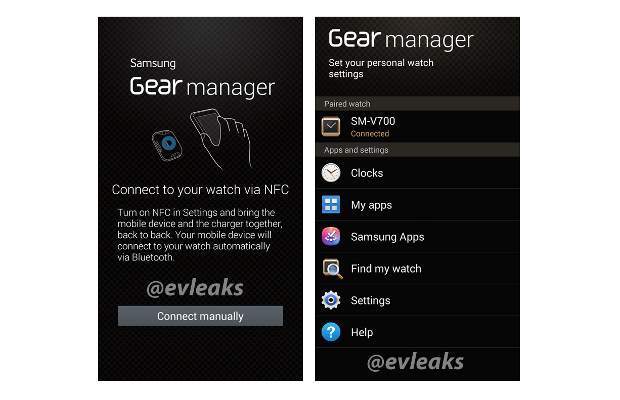 First images of the Galaxy Gear Manager application are also leaked by @evleaks Twitter account. These images suggests that once the Gear is paired with a different device then the Manager application will let the user customize any information that will be made available on the watch. Previous rumors about the gear suggested it will be featuring a flexible display which was later denied by Samsung's Executive Vice President but he also noted company is still experimenting with its flexible display technology. Samsung Galaxy Note 3 and Samsung Galaxy Gear watch, both of the devices are expected to be officially unveiled on September 4
th
before the IFA Trade Show in Berlin kicks off.
Source