"Here's everything you get with the new Samsung Galaxy A5 and Galaxy A7"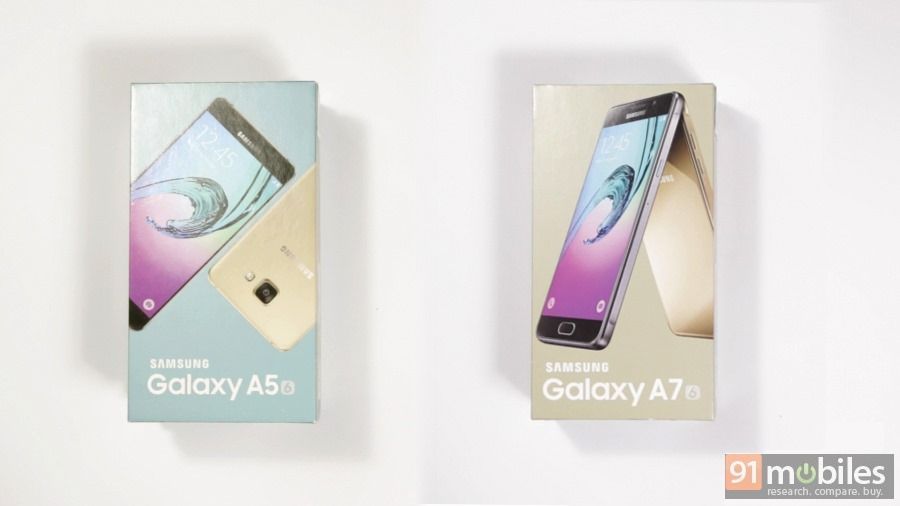 The Galaxy A series was Samsung's step away from the boring plastic designs its mid-rangers sported as the brand induced metal and glass into the phones. As 2015 was coming to a close, the Korean giant announced 2016 editions of the Samsung Galaxy A3, A5 and A7, which follow the footsteps of their predecessors when it comes to design, while offering better specifications. The new editions of the Galaxy A5 and A7 even rock features like fingerprint scanners and optical image stabilisation. However, that's what's inside the smartphones themselves… here's a quick at what you get inside the smartphones' retail boxes.
Both the Samsung Galaxy A5 and A7 ship in pretty standard-looking rectangular cardboard boxes. While the A5 arrives in a blue coloured box, the A7 comes in a fawn-hued packaging. The boxes feature respective images and monikers of the Galaxy A5 and A7. The Galaxy A7 sports a larger 5.5-inch display, as compared to the A5's 5.2-inch screen, so naturally, the A7's box is bigger than that of the A5's. The lids can be taken off to reveal the smartphones, which rest atop plastic trays.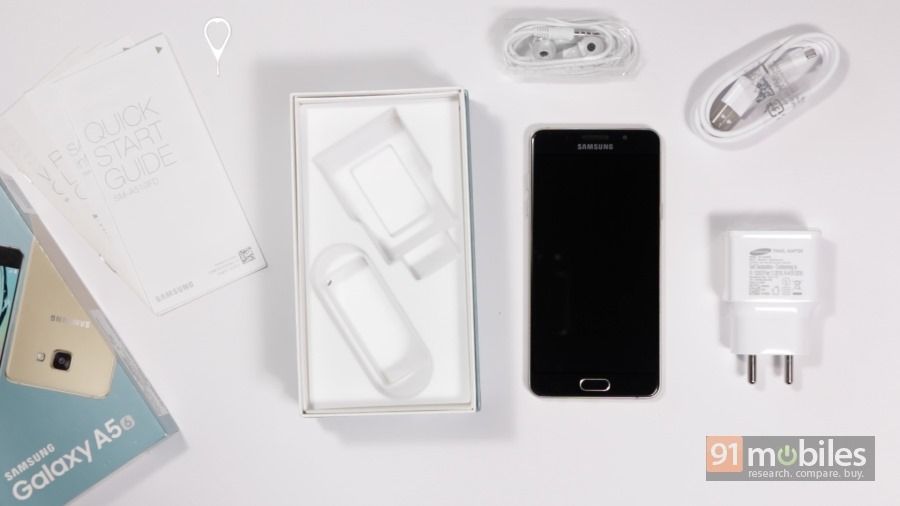 Box contents do not differ for both the smartphones. Lifting the plastic trays off, you will find the documentation, a SIM-ejection tools, 2-pin wall chargers rated at 2A, micro-USB to USB cables and pairs of in-ear headphones.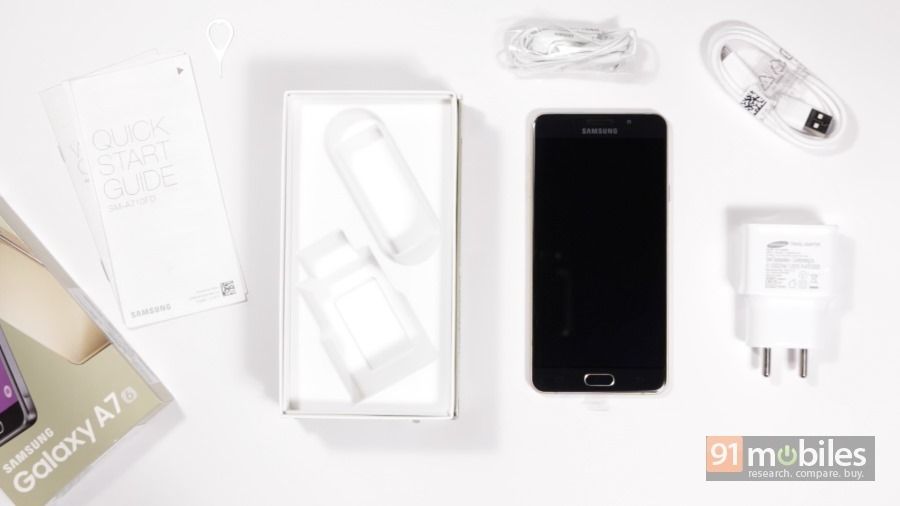 Both the Samsung Galaxy A5 and A7 2016 editions sport promising specs and look like a decent upgrade over their respective predecessors. However, priced at Rs 29,400 and Rs 33,400, respectively, they're not exactly smartphone you can buy without giving a second thought. To help you decide we're stress testing both the smartphones to know whether or not do they justify the hard earned money you might be planning to spend on them, so keep watching this space for the full review of both the Samsung Galaxy A5 2016 and A7 2016.