Mobile Software and Hardware camps are locked in an everlasting race with each other. Each camp is trying to push the envelope of mobile phones. Operating systems such as Android gingerbreads, honeycombs and ice-creams are demanding raw hardware power, unprecedented display capabilities, high-performance storage and everlasting batteries. While the hardware camp is equally innovating at breakneck speed and offering things like better and compact processors, amazing display capabilities and bandwidth infrastructure…they are literally shouting back at each and other asking "Is that All?"…We are truly humbled and amazed at what's conspiring in front of us! Why did we start off with such a note? Well, we had a look at the specs of a rumoured phone from Samsung called "Flagship" (as reported by engadget). Just looking at those specs will make you salivate!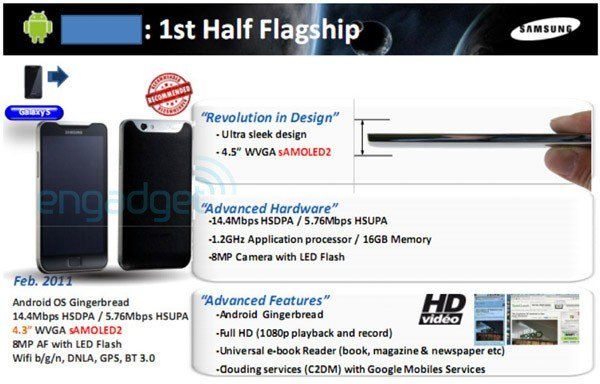 Highlights of Samsung Flagship Andriod 3.0 Gingerbread OS 4.5″ WVGA sAMOLED2 (Super AMOLED 2) touchscreen 8MP Camera with LED Flash and auto-focus 1.2GHz Hummingbird Processor (Motorola announced about a 2GHz possibility from them..but nothing yet) 14.4Mbps HSDPA / 5.6 Mbps HSUPA (The best-in class) 1080p High Definition Video Recording and Playback (made possible by sAMOLED2) 1280×720 resolution (again thanks to sAMOLED2) Bluetooth 3.0 (enables upto 24 Mbps data transfer rate) Amazing specs and has all the potential to become a much-awaited handset! Have a look at some specifications of Google Nexus 2 Android 3.0 Gingerbread OS 4″ Super-AMOLED Touchscreen 720p High Definition Video Recording Google is probably coming up with Nexus 2 to showcase Gingerbread! And Google is asking Samsung to manufacture these phones for them. Nexus one was manufactured by HTC.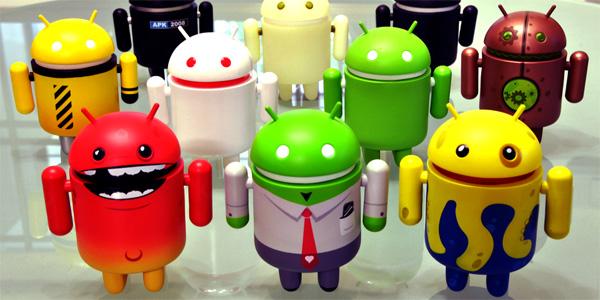 Google is all set to unveil the next version of android – Gingerbread – to the public next week. Gingerbread imposes a recommended hardware specifications to run the OS. The devices should be powered by 1GHz CPU and should have 512MB of RAM. The display should be 3.5″ or higher! Gingerbread enables 1280×760 resolution so tablets are in a good position to take off! Gingerbread is for higher-end devices…and that message is very clear! What's new in Gingerbread: Support of WebM Video Playback – technology that enables high-quality video in HTML5 Improved Copy-paste functionalities Improved Social networking features Native Support for Video Calls (Samsung Galaxy S and HTC Evo 4G have tweaked froyo to achieve this) Support for Google TV Support for WebP Image format (Google's own image format) Ability to watch youtube videos in full-screen mode Dedicated Music Store for Android Revamped and improved UI Improved Keyboard Also, Google is making some efforts to minimize the levels of fragmentation that exists today. The updates will drop to once-a-year from 2011. Also, there will be just two main versions. Gingerbread and Froyo. Whatever further versions would be branches of these two. So essentially one OS for high-end phones and the other for mass phones. 2011 is going to be another eventful year in the history of Mobile phones!