Samsung is being anticipated since a long time to roll out the Galaxy Note 8 as a response to the iPad Mini from Apple at the MWC 2013 to be held this month end. Now, rumors have surfaced regarding the pricing of the upcoming device from the South Korean Tech manufacturer that the device will be priced somewhere around Rs. 32,000.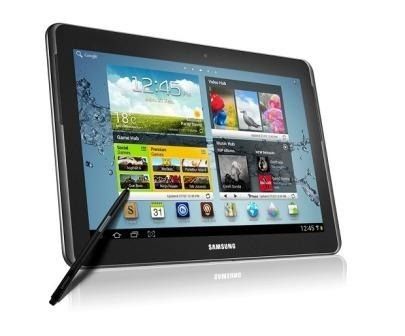 Samsung Galaxy Note 8 will feature an 8-inch HD display with a resolution of 1280 x 800 pixels. It will run on Android 4.1 (Jelly Bean) platform and will be powered by a 1.5 GHz Samsung Exynos mobile CPU accompanied by 2GB RAM. The device is expected to be available either with an onboard storage of 16GB or 32GB. We may expect it to sport a 5MP rear camera along with a 1.3MP front-facing camera for video calling.
Samsung is expected to launch the Galaxy Note 8.0 in three different variants with model numbers GT-N5100, GT-N5110 and GT-N5105. While the Galaxy Note 8 GT-N5100 has been equipped with Wi-Fi and 3G connectivity features, the Galaxy Note 8 GT-N5110 is a Wi-Fi only variant and the Galaxy Note 8 GT-N5105 includes Wi-Fi, 3G as well as LTE.
The three versions of the Galaxy Note 8 from Samsung are expected to be launched first in the European countries and later in the other markets across the world.
The pricing and availability of the Galaxy Note 8 still remains a mystery but we may surely consider the device to be arriving in the market to give a tough competition to the Apple iPad Mini. However, at the expected price of Rs. 32,000 the Samsung device seems to be a bit overpriced as compared to the one from Apple which is priced around Rs. 22,000.