It has already been into the talks on the Tech Streets that an 8-inch Gadget would be rolled out by Samsung at the Mobile World Congress to be held in the end of February at Barcelona, Spain.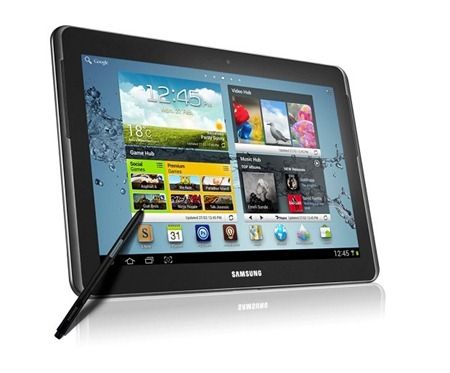 Now, it has been confirmed by the high-officials of Samsung that the Company is all set to officially showcase its new innovation, the Galaxy Note 8 at the Mobile World Congress to be held at Barcelona. Samsung has officially informed that the upcoming Galaxy Note 8 will be an addition to the South Korean Company's recently developed Stylus Toting Tablet Segment.
Samsung Galaxy Note 8 is expected to sport an 8-inch Super Clear LCD along with a Screen resolution of 1280 x 800 pixels to get itself included in the segment presently shared by the Samsung Galaxy Note 2 and the Samsung Galaxy Note 10.1
According to the rumors Samsung Galaxy Note 8 will get itself powered with a 1.6GHz Quad-Core Exynos Processor along with 2GB of RAM. The Tremendous upcoming Device under the Galaxy hood is expected to feature a 5MP Rear Camera. The Galaxy Note 8 is being anticipated to arrive with a 4,600 mAh Battery.
Samsung Galaxy Note 8 has also got its name dubbed by the Company as Samsung GT-NT5100.
As Samsung has not shared any bit of information regarding the Galaxy Note 8 except the screen Size of the upcoming Device officially, for confirm in-details of the tremendous gadget we will have to wait until the commencement of the Mobile World Congress 2013.