Mobile Choice is UK's #1 mobile phone magazine and they conduct market research survey among their loyal reader base and announce best products and services across various mobile phone category. The list for the year 2011 was recently announced and Samsung has bagged as many as six awards in various categories.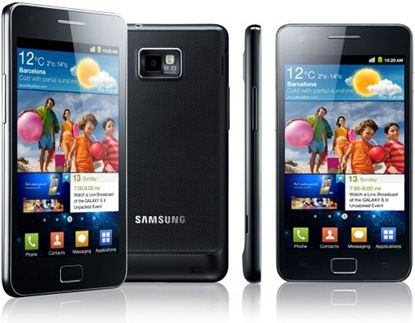 Samsung Galaxy S II was adjudged the winner under whopping five categories: Phone of the year, Best Camera Phone, Best Video Phone, Best Android Phone and Best Media Phone. Whoo! Samsung also bagged the manufacturer of the year!
Let us have a quick look the categories, the winners and the shortlisted candidates.
| | | | |
| --- | --- | --- | --- |
| # | Category | Winner | Shortlisted |
| 1 | Phone of the year | Samsung Galaxy S II | HTC Sensation, Apple iPhone 4, Blackberry Bold 9780, Sony Ericsson Xperia Arc |
| 2 | Tablet of the year | Apple iPad 2 | Samsung Galaxy Tab 10.1, Blackberry Playbook, Asus Eee Pad Transformer, HTC Flyer |
| 3 | Best handset for Social networking | Blackberry Bold 9780 | HTC Chacha, HTC Wildfire S, Samsung Galaxy S II, Motorola Milestone 2 |
| 4 | Best Camera Phone | Samsung Galaxy S II | Nokia N8, Apple iPhone 4, Sony Ericsson Xperia Arc |
| 5 | Best Video Phone | Samsung Galaxy S II | HTC Sensation, LG Optimus 3D, Apple iPhone 4, Sony Ericsson Xperia Arc |
| 6 | Best Value Phone | Orange San Francisco | Samsung Galaxy Ace, HTC Wildfire S, LG Optimus One, Blackberry Curve 3G |
| 7 | Best Android Phone | Samsung Galaxy S II | HTC Sensation, Sony Ericsson Xperia Arc, HTC Salsa, LG Optimus 2X |
| 8 | Best Media Phone | Samsung Galaxy S II | HTC Sensation, Apple iPhone 4, Sony Ericsson Xperia Arc, Motorola Atrix |
| 9 | Most Innovative Device | LG Optimus 3D | Motorola Atrix, Blackberry Playbook, HTC Flyer |
| 10 | Manufacturer of the year | Samsung | HTC, Motorola, Sony Ericsson |