Samsung Mobile, the No.1 Smartphone provider all over the world has officially announced the arrival of Samsung ATIV Odyssey at the Consumer Electronics Show 2013 held at Las Vegas.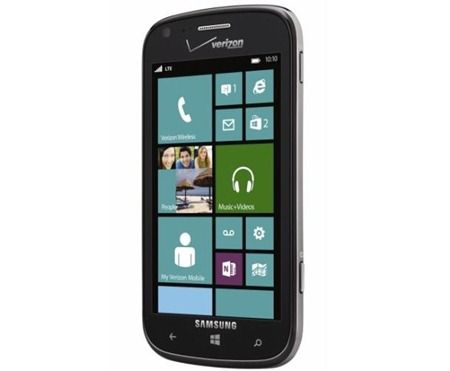 Samsung ATIV Odyssey will be a smartphone which will be made available for the CDMA Carriers in the coming weeks. The ATIV Odyssey features a superb 4-inch AMOLED Touchscreen Display which bears a resolution of 800×480 pixels. The High Resolution exhibited by the Smartphone allows its users to Play games, View Images and Watch Movies with a superb clarity.
The ATIV Odyssey is Global Ready with its additional GSM radio, making its users capable of mailing and making calls from over 220 countries in the world. The entry level Windows 8 device has been powered with a 1.5GHz Dual-core Snapdragon S4 Processor along with 1GB RAM in order to promise a tremendous Performance to its users.
The Compact Smartphone features a 8MP camera with LED Flash and 1080 pixels recording for a stunning capture of shots and a Front Facing 1.2MP Camera for Video Calling. Besides, the Compact Smartphone comes with an on-board Storage capacity of 8GB and expandable External Memory up to 64GB via Micro SD Slot.
The new innovation from Samsung Mobiles will enable its users to quickly access the Internet along with downloading content at fiery speed through its Verizon Wireless 4G LTE Network.
Samsung ATIV Odyssey exhibits enhanced Security Features that promises a Tremendously Powerful Business Tool to keep the Company Data secure
Samsung Mobiles has not declared officially any bit of information regarding the pricing of the device which is expected to be arriving to the Verizon in the coming weeks.