Samsung is going to launch an Android camera in India. With some of the advanced features like 21X optical zoom and 16 megapixel lens that provides you the supreme quality of pictures, the camera gives you the sweetest memories. The OS is android jelly bean and supports various applications. Earlier, spice had launched a phone camera having 12 megapixel camera and optical zoom of 3X, but that phone was much like a camera. And now Samsung is launching a camera that operates on an Android operating system, called Samsung Galaxy Camera. But this camera phone does not allow you to call, instead it is equipped with a large screen and other facilities like 3G and the WI-Fi connection.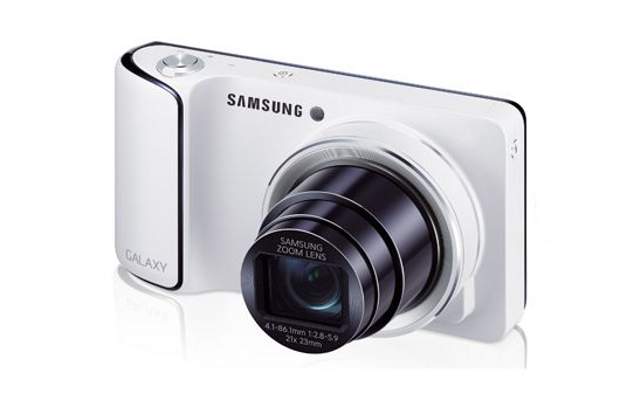 This Samsung Android camera is available in India for pre-order via Samsung officials in the online stores. Those people who are willing to buy this camera phone can place the order with an advance of Rs 3000 and the rest of the money have to be paid within three days after the launch of this camera in India. Also with this Samsung Android camera you will be offered a 16 GB SD card, it is only for those who are booking this Samsung Galaxy camera in advance. Till now the actual price for this Galaxy camera is not announced but this camera is available in USA for USD $499 so it's about Rs 27500 in India. With some of the advanced features of the camera, you can have the finest quality of pictures via some extravagant features of an android phone like 3G and a high resolution screen display.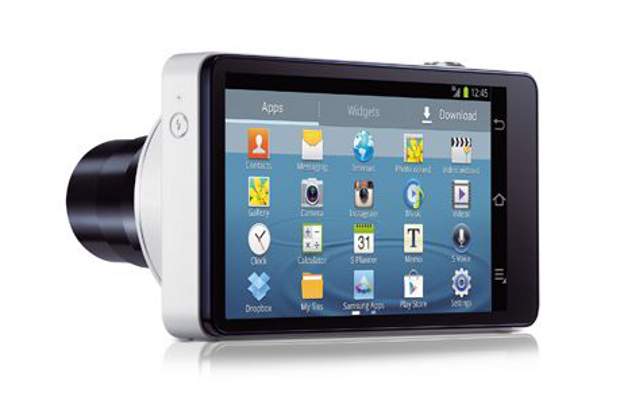 This Samsung Galaxy camera is a hybrid device with some features like android 4.1 jelly bean. It has a super clean LCD display of 4.8 inches that provides an awesome picture quality. The lens of the camera has a capacity of 21X zoom and a 16 mega pixel camera that has back side illuminated CMOS sensors for taking some high quality images. It can take good quality images in dim light conditions too. This Samsung android camera is also equipped with stabilization technology for the images. It clicks the image to the best of its resolution and display. This Samsung Galaxy Camera is equipped with a quad-core 1.4 GHz processor that provides high speed working for clarification of the images to provide the best quality photos. In general, a branded camera with 20 to 26X zoom costs about Rs 13,000 in India. And with the launch of the Samsung Galaxy camera, it provides you with the advanced photo editing functions. All these functions are inbuilt and also available on Google play store. Also, with the help of its new features the images can be directly uploaded on the social networks like Facebook and the twitter from the camera itself. Beside that, it also allows you with the internet surfing and browsing stuff like on any of the smart phones. The only negative thing about this Samsung Android camera is that it weighs about 300 grams, but it's not heavy for a camera. It is almost double of a Smartphone available. Soon the prices of this type of products will drop. It's all upon the customers whether they want to pay that extra money for the Samsung Galaxy camera. In the coming future, lots of hybrid products are to be launched with improved features and functionality.