Highly rumored Android based flip folder phone from the South Korean tech giant is revealed in a new set of photos and it is going to be called Samsung Galaxy Golden. Some news originating at the South Korean websites have leaked the new images of the phone with sketches from the manual of the device with its specification information. So, it is kind of confirmed that Samsung is surely working on a new flip folder smartphone running on Android operating system that might bring back the fashion of flip phones again.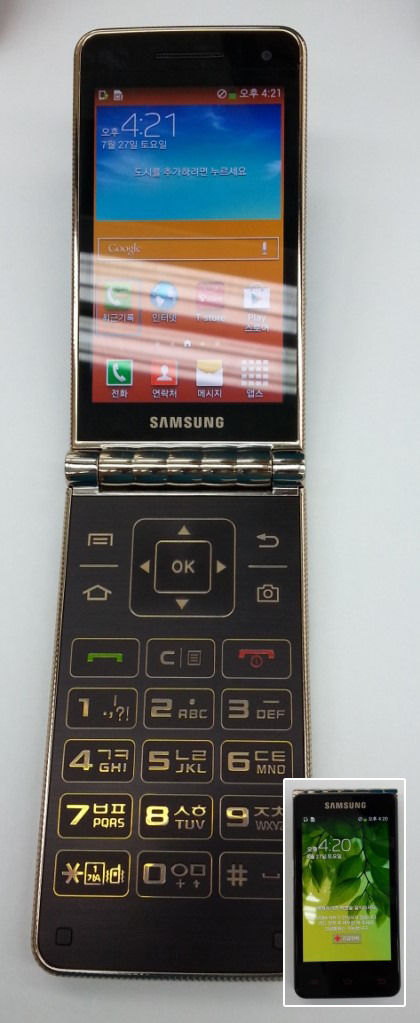 According to these reports, Samsung Galaxy Golden will feature 3.7inch WVGA super AMOLED main display with the resolution of 800*480 pixels. It is powered by a 1.7GHz dual core snapdragon 400 processor along with unknown RAM memory. The phone will feature decent connectivity features like LTE support, Bluetooth, WiFi and NFC. It will be running on the Android 4.2.2 Jelly bean operating system version.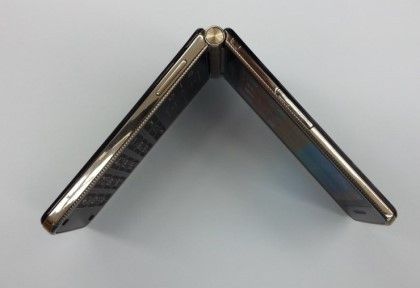 According to reports the flip phone from the company is going to be launched in the Mid-August this year for the Telecom operators in South Korea. There are very less chances that this phone will hit the smartphone markets worldwide. However, if the flip phone concept rocks again in the market then Samsung might also introduce some new flip folder phones based on Google Mobile OS in the markets worldwide. It will be the second phone from the company with flip folder design running on Android operating system because
Samsung SCH-W999
with flip design was launched in 2011 in the Chinese market.