Salora has now entered the Android Tablets market by adding two new products in its product catalogue. The newly launched Salora tablets have got their names dubbed as Salora Protab and Salora Protab HD.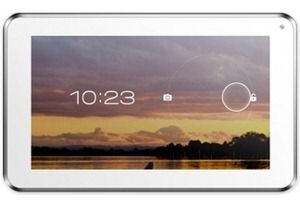 Salora Pro tab runs on Android 4.0 (Ice Cream Sandwich) operating system and gets powered with 1.5 GHz ARM Cortex A8 Processor coupled with 512MB RAM. It packs a 0.3MP Front camera for video calling and houses an internal memory of 4GB which may be expanded up to 32GB via Micro SD Card. The other specifications of the tablet includes a 7-inch Acrylic panel LCD Multi-touch capacitive display, 3G, Wi-Fi, USB and a 3200 mAh battery.
Salora Pro tab HD shares its storage, camera, battery and connectivity features with its younger brother but boasts a 7-inch Glass Panel HD LCD Multi-touch display. Running on Android 4.1 (Jelly Bean) operating system, this tablet gets powered with a 1.2GHz ARM Cortex A9 processor coupled assisted by 1GB of RAM.
Salora emerging as a diversified entity has marked its presence in major segments of the tech industry, and keeping with the changing trends the company is exceeding its revenue by launching new products in the market on a regular basis. Recently, it had launched its first smartphone, Maxx Z1 with an IPS display at a price of Rs. 13,990.
The manufacturer has tried its best to lure the buyers towards itself with competitive pricing for its products and this time it has listed the price for the Pro tab and Pro Tab HD as Rs. 4,999 and Rs. 5,499 respectively. Previously, it had launched its first smartphone, the Maxx Z1 with an IPS display at a price of Rs. 13,990.